Activision Blizzard improves conflict minerals sourcing
Publisher says there's no longer reason to believe its products could be funding armed conflict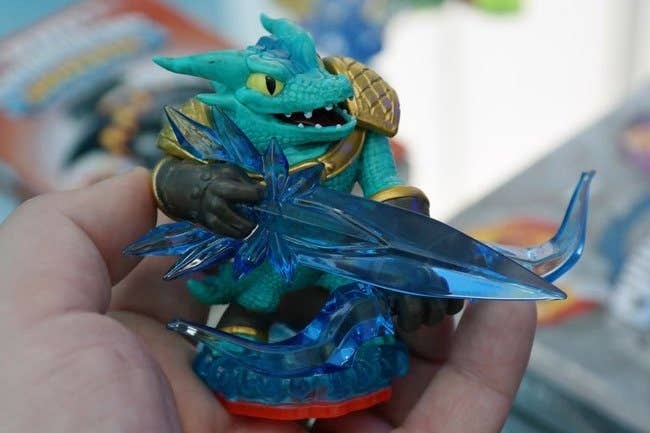 Activision Blizzard has cleaned up its conflict minerals sourcing. On Monday, the company told the Securities and Exchange Commission that a good faith inquiry into its supply chain partners has given it no reason to believe that its use of materials like tantalum, tin, tungsten and gold is helping fund armed conflict.
As part of the Dodd-Frank Act Wall Street Reform and Consumer Protection Act, the US government requires companies that report to the SEC to disclose their use of conflict minerals and whether or not such use could be funding "conflict characterized by extreme levels of violence in the eastern Democratic Republic of the Congo, particularly sexual- and gender-based violence, and contributing to an emergency humanitarian situation therein..."
Activision uses conflict minerals primarily in its Skylanders toys and electronic "portal" peripherals, as well as branded keychains sold through the Blizzard Entertainment web store.
Last year, the company told the SEC that "based on a reasonable country of origin inquiry, we do not currently have sufficient information from our suppliers to determine that our necessary conflict minerals did not originate in the Covered Countries [The Democratic Republic of the Congo and adjoining countries] or did come from recycled or scrap sources."
While Activision Blizzard doesn't purchase the conflict minerals it uses directly, this year's filing states that Activision Blizzard's due diligence into its supply chain has found "no reason to believe" that its materials were sourced from the covered countries.
"As part of our commitment to corporate responsibility and respecting human rights in our own operations and in our global supply chain, it is our goal to use tantalum, tin, tungsten and gold in our products that do not directly or indirectly finance or benefit armed groups in the Covered Countries, while continuing to support responsible mineral sourcing in the region," the company said. "We encourage our suppliers to have in place policies and due diligence measures that will enable us to reasonably assure that products and components supplied to us do not contain conflict minerals that directly or indirectly finance or benefit armed groups in the Covered Countries."
In last year's filing, Activision Blizzard said a number of its suppliers refused to comply with its inquiries. Specifically, the company did not receive cooperation from partners who made tin boxes for Activision Publishing-licensed products like candy or bandages, as well as some manufacturers responsible for items Blizzard Entertainment sells directly to its customers.