Activision 007 games pulled from digital stores
Recently released 007 Legends among those titles no longer downloadable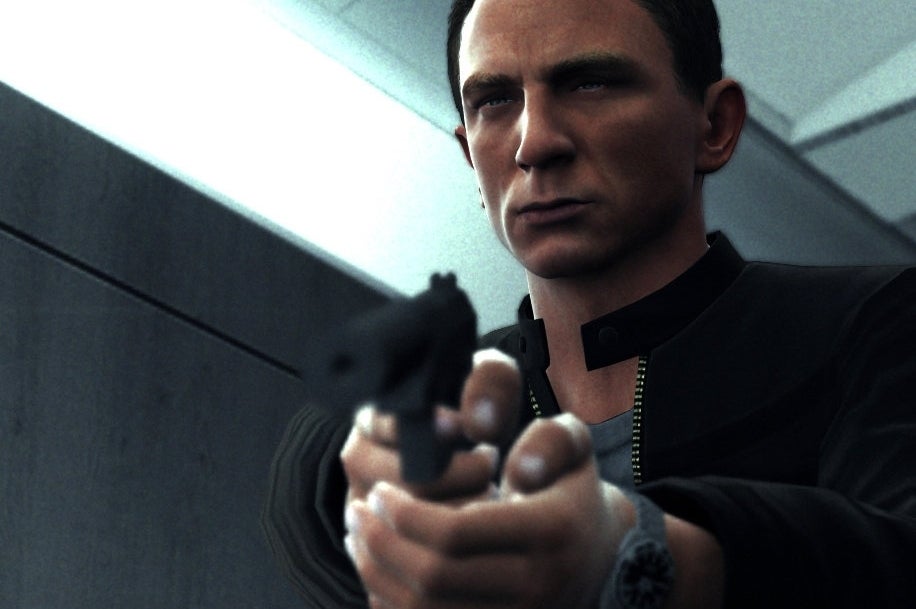 Downloadable versions of Activision's James Bond games have disappeared from a variety of online storefronts. As spotted by NeoGamr, the publisher's offerings featuring the cinematic super spy have been dropped from Steam.
The missing Steam titles include 2008's Quantum of Solace, 2010's James Bond 007: Blood Stone, and last November's 007 Legends. Valve's online marketplace isn't the only place the games have become suddenly unavailable; Activision's own downloadable storefront has a James Bond section and featured promotion for Blood Stone, but clicking on those only returns errors and empty pages. Amazon also lists a PC download of 007 Legends, but says the game is currently unavailable, and the retailer doesn't know if it will be able to offer it again.
While the games have grown scarce online, they haven't been erased from digital stores completely. As of press time, Microsoft was still offering downloadable copies of Blood Stone for $50 through its own online storefront.
Activision has held the James Bond license since 2006, when it paid a reported $70 million to make games based on the brand. That deal was originally expected to have the publisher making 007 games through 2014.
If Activision's tenure as maker of Bond games has come to an early end, it wouldn't be the first time for the license. Electronic Arts previously held the gaming rights for the spy series in an arrangement that had been intended to last through 2009. When Activision took over the brand in 2006, EA merely said it had decided to end its deal, as Bond games no longer fit with the company's plans going forward.
An Activision representative had not provided comment as of press time.