Acer urges Microsoft to "think twice" on Surface
Entry into the tablet market could have a "huge negative impact" on the Windows ecosystem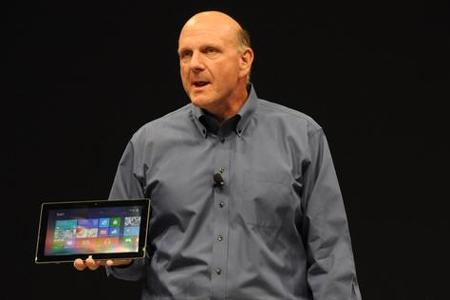 The PC hardware manufacturer Acer has asked Microsoft to reconsider its move into the tablet market with Surface, The Financial Times reports.
Microsoft unveiled the Surface tablet in June, marking the company's entry into hardware production. The move caused consternation among existing PC companies, some of which have shared a close and mutually beneficial relationship with Microsoft for several decades.
"We have said [to Microsoft] think it over," said Acer CEO J. T. Wang. "Think twice. It will create a huge negative impact for the ecosystem and other brands may take a negative reaction. It is not something you are good at so please think twice."
While Microsoft is certainly unproven in terms of hardware production, the main concern for companies like Acer is that a powerful ally will become another competitor in an increasingly difficult business. For Campbell Kan, Acer's president for personal computer global operations, the Surface could prompt an exodus away from Microsoft's Windows OS.
"If Microsoft ... is going to do hardware business, what should we do?" he asked. "Should we still rely on Microsoft, or should we find other alternatives?"
The Surface is largely a response to increased competition from Apple and the failure of PC companies to create strong competitors for the iPad. However, there is a growing concern that products like Surface and to some extent Windows 8 signal a significant change in direction for Microsoft's PC business, towards the "walled garden" approach of Apple or its own Xbox Live console service.