Nintendo Switch accounted for 87% of consoles sold in Japan last year | Japan Annual Report
Famitsu/KADOKAWA data shows that Nintendo held almost 50% of boxed game sales in 2020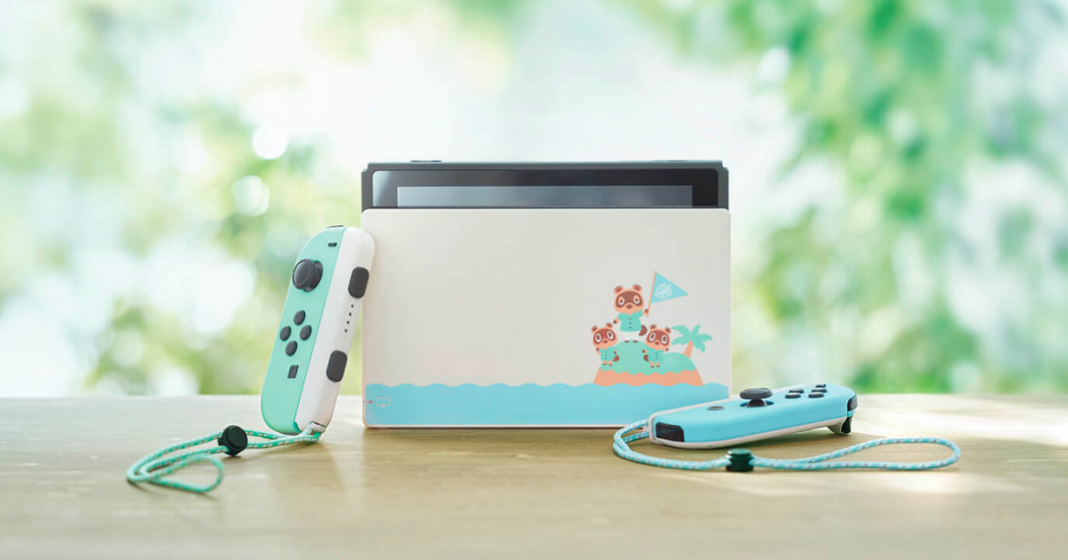 Nearly 6 million Nintendo Switch consoles were sold in Japan last year, a rise of 30% over 2019.
Nintendo dominated the market, with Switch devices accounting for 87% of all consoles sold last year (6.85 million machines were sold overall). The normal Switch version sold 3.9 million units, while the Switch Lite sold just over 2 million units.
The console sold well ahead of PS4, which did just over 543,000 units last year. PS5, meanwhile, is currently on just over 255,000 units.
According to the Famitsu data, Japan's games market generated over $3.5bn, which is up 12.5% over 2019. The biggest growth area was console hardware, which is up 16.4% to $1.8bn, while boxed game sales grew 9% to £1.75bn. Famitsu states that it's the first time since 2017 where both areas of the market grew.
It will come as no surprise to see that Animal Crossing: New Horizons was the best-selling boxed game of the year, selling almost 6.4 million copies since its launch in March. It is far ahead of second place, which went to Ring Fit Adventure (1.6 million sales). Ring Fit Adventure was actually released in 2019, and only reached No.10 that year with 500,000 units sold. There are now seven Switch games in Japan to have sold over two million copies.
Third place went to train-based digital board game Momotaro Dentetsu: Showa Heisei Reiwa mo Teiban!. It is the first instalment in the series in four years, and the new title sold 1.23 million copies after just six weeks on sale.
Here are The Top 20 Video Games 2020 (Boxed sales)
| Position | Title | Sales |
| --- | --- | --- |
| 1 | Animal Crossing: New Horizons (Nintendo) | 6,378,103 |
| 2 | Ring Fit Adventure (Nintendo) | 1,591,366 |
| 3 | Momotaro Dentetsu: Showa Heisei Reiwa mo Teiban! (Konami) | 1,233,023 |
| 4 | Final Fantasy VII: Remake (Square Enix) | 949,379 |
| 5 | Pokémon Sword/Shield (Pokemon Company) | 892,456 |
| 6 | Mario Kart 8: Deluxe (Nintendo) | 798,174 |
| 7 | Super Smash Bros Ultimate (Nintendo) | 560,122 |
| 8 | Minecraft: Switch Edition (Microsoft) | 556,982 |
| 9 | Clubhouse Games: 51 Worldwide Classics (Nintendo) | 519,649 |
| 10 | Super Mario 3D All-Stars (Nintendo) | 492,620 |
| 11 | Super Mario Party (Nintendo) | 466,086 |
| 12 | Pikmin 3 Deluxe (Nintendo) | 462,806 |
| 13 | Splatoon 2 (Nintendo) | 435,629 |
| 14 | Ghost of Tsushima (Sony) | 427,071 |
| 15 | Dr Kawashima's Brain Training for Switch (Nintendo) | 309,045 |
| 16 | Hyrule Warriors: Age of Calamity (Tecmo Koei/Nintendo) | 304,963 |
| 17 | Paper Mario: The Origami King (Nintendo) | 294,697 |
| 18 | Pokémon: Mystery Dungeon: Rescue Team DX (Pokémon Company) | 279,162 |
| 19 | eBaseball Powerful Pro Yakyu 2020 (Konami) | 269,648 |
| 20 | Resident Evil 3 (Capcom) | 269,187 |