82% of Street Fighter, Final Fantasy, Diablo and F1 sales were digital | UK Monthly Charts
PS5 sales jump after retail price cutting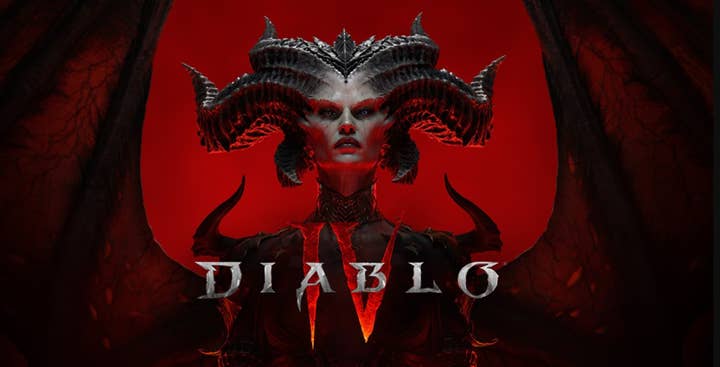 Three million digital and physical video games were sold in the UK last month.
The latest GSD data shows that game sales are up 7%, which is a modest result considering the number of big releases in June compared with the same period last year.
Diablo 4 obliterated all competition to be the clear No.1 best-selling game in June.
It is actually the second fastest-selling game of the year after four weeks, behind Hogwarts Legacy. For those wondering 'what about Zelda?' Nintendo doesn't share its digital data with the GSD charts, which means we only have the game's physical sales to go on. In terms of the first four weeks, Zelda is tracking slightly behind Diablo, but that will likely be different if digital data was available for Nintendo's hit game.
57% of Diablo 4's sales were on PC. The remaining 43% of sales came on PS5, Xbox Series S and X and PS4.
Second place belongs to Final Fantasy 16. The Square Enix title's opening two weeks sales are 36% lower than the last major Final Fantasy game, which was Final Fantasy 7: Remake in April 2020.
These results appear to be reflected in other markets, too. It seems like a disappointment, but Square Enix did celebrate the three million global sales milestone, which suggests it is satisfied with the result. There are a few factors to consider, including FF16's PS5 exclusivity, the congested release window and the fact the title is a departure from previous games in the series. The publisher has also been pushing its next major Final Fantasy release, Final Fantasy 7: Rebirth, which is due early next year.
The third game in the charts is also a new release in F1 23. The first three weeks for the EA game are a significant drop on last year's racing title, with sales down 49%. As a franchise, F1's performance often fluctuates depending on the interest in the current F1 season.
Interestingly, F1 sold best on Xbox platforms, with Xbox Series S and X accounting for 48.5% of sales. PS5 accounted for 47.6%, and the remainder was on PS4 and PC.
The final new release in the charts is Street Fighter 6 at No.8. Capcom's game continues to be popular on PlayStation, with PS5 accounting for just over 52% of sales. PC accounted for 23% of sales, Xbox Series S and X with just over 17% and PS4 with more than 7%.
Across the these four new releases, 82% of sales were via digital stores. The game with the highest digital share was Diablo 4, while Final Fantasy 16 had the lowest, which will be partially due to the platforms they're on – Diablo is a major PC title, which is an almost 100% digital platform, while Final Fantasy 16 is a PS5 title, which still has a strong physical retail business.
The best-selling physical game of the week remains The Legend of Zelda: Tears of the Kingdom for the second consecutive month.
PS5 price cutting boosts console sales
Video game console sales rose 15% in June, to 110,000 consoles sold (GfK panel data).
PS5 is back as the top-selling console, with sales up 43% over May. This is due to a surge in sales of the standard PS5 bundled with God of War Ragnarok, which was reduced from £520 to £460 by retailers.
Nintendo Switch is down to No.2, with sales dropping 20%. The Zelda: Tears of the Kingdom Special Edition console went from being the No.1 Switch console in April and May, to No.3 in June. It was a strong month for Xbox Series S and X (especially Series X). The platform is still in third place overall, but sales are up 31% month-on-month.
Year-to-date, 722,000 games consoles have been sold, a rise of 11% on the year before. This is due to the PS5, which has seen sales grow 66% year-on-year. Nintendo Switch sales are down 10% year-to-date, while Xbox sales are down 23%.
Finally, over in accessories we have a new No.1 for the first time in a while. The White PS5 DualSense controller is no-longer top (it's No.2), and instead it's the Midnight Black version at No.1. This is due to the variant coming back in stock for the whole month.
The highest charting new accessory is the Starfield Limited Edition Xbox controller, which comes in at No.5.
Overall, 547,000 add-on products were sold, a rise of 24% over May but down 6.3% over June last year.
UK GSD June2023 Top 10 (Digital + Physical)
| | |
| --- | --- |
| Position | Title |
| 1 | Diablo 4 (Activision Blizzard) |
| 2 | Final Fantasy 16 (Square Enix) |
| 3 | F123 (EA) |
| 4 | FIFA 23 (EA) |
| 5 | Hogwarts Legacy (Warner Bros) |
| 6 | The Legend of Zelda: Tears of the Kingdom (Nintendo)* |
| 7 | Grand Theft Auto 5 (Rockstar) |
| 8 | Street Fighter 6 (Capcom) |
| 9 | NBA 2K23 (2K Games) |
| 10 | Red Dead Redemption 2 (Rockstar) |
* Digital data unavailable
GSD digital data includes games from participating companies sold via Steam, Xbox Live, PlayStation Network, Nintendo Eshop. Major participating companies are Activision Blizzard, Bandai Namco, Capcom, Codemasters, Electronic Arts, Embracer Group (including Gearbox, Koch Media, Sabre Interactive), Focus Entertainment, Kepler, Konami, Marvellous Games, Microids, Microsoft (including Bethesda), Milestone, Nacon, Paradox Interactive, Quantic Dream, Sega, Sony, Square Enix, Take-Two, Ubisoft and Warner Bros. Nintendo and 505 Games are the notable absentees, alongside smaller studios.