5TH Cell reveals Fig project
Anchors in the Drift will be a free-to-play RPG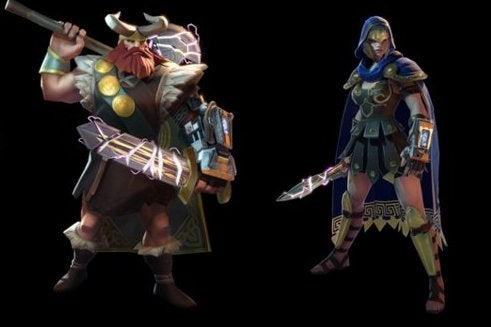 5TH Cell is the latest developer to sign up for games focused funding platform Fig and its asking $500,000 for new IP Anchors in the Drift. The title is the second to go live on Fig after The Outer Wilds found success with gamers and investors.
"Fig looks to help indie developers with unique games achieve funding through investment and rewards. Anchors in the Drift is one of those rare titles from a proven developer that we just had to work with. Gamers deserve to enjoy this game," said Justin Bailey, CEO, Fig.
5TH Cell made its name with the Scribblenauts franchise but Anchors in the Drift will be a free-to-play action RPG. The game is already in full production
"We're very excited to be partnering with Fig to bring Anchors in the Drift to life and love that they have created a platform that allows traditional crowdfunding, as well as enabling investors to take a partial equity stake in the product," said 5TH Cell CEO Jeremiah Slaczka.
Fig's advisory board includes Alex Rigopulos, CCO of Harmonix, Tim Schafer, Feargus Urquhart and Brian Fargo.
For more on Fig check out our interview with Bailey here.