3DS buoyed by Shin Megami Tensei IV in Japan
Popular RPG franchise hits the top-spot, 3DS sales spike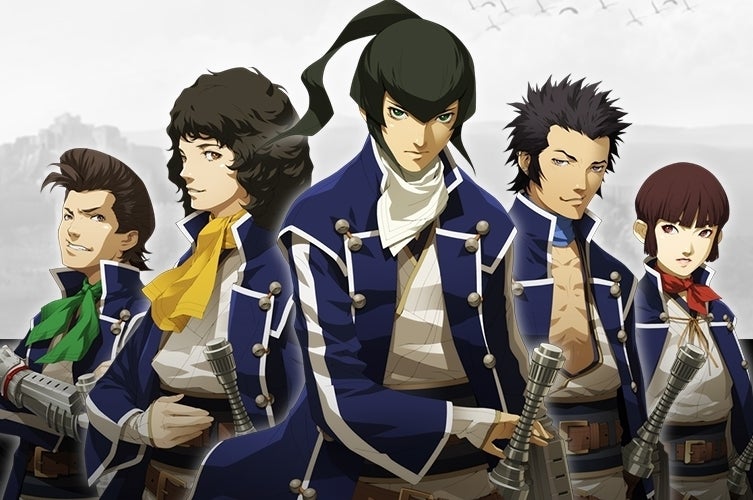 Sales of the Nintendo 3DS XL almost doubled in Japan last week as Shin Megami Tensei IV stormed the top of the software charts.
According to data released by Media Create, translated by Gematsu, the fourth full sequel in Atlus' popular RPG franchise sold 188k units in the four days following its May 23 release.
However, it was a busy week for new releases in general, with Namco Bandai's Kamen Rider: Battride War entering the charts in second place with 128k sales. The PlayStation 3 version of Capcom's Resident Evil: Revelations - itself an adaptation of a the 3DS game - took third spot with 102k, while the Wii U and Xbox 360 versions sold 8k and 7k respectively.
One surprising new entry to the chart was Re-Logic's downloadable hit Terraria, the retail rights to which were picked up by the Japanese company Spike Chunsoft. Terraria entered the chart in sixth place, selling almost 20k units.
The hardware chart was relatively static. Only the Nintendo 3DS XL showed any significant growth, jumping 16k sales to hit more than 40k units.
The full software chart is below - life-to-date sales are in parentheses:
1. [3DS] Shin Megami Tensei IV (Atlus, 05/23/13) - 188,562 (New)
2. [PS3] Kamen Rider: Battride War (Namco Bandai, 05/23/13) - 128,659 (New)
3. [PS3] Resident Evil: Revelations (Capcom, 05/23/13) - 102,673 (New)
4. [3DS] Tomodachi Collection: New Life (Nintendo, 04/18/13) - 59,876 (984,984)
5. [PSV] Valhalla Knights 3 (Marvelous AQL, 05/23/13) - 40,357 (New)
6. [PS3] Terraria (Spike Chunsoft, 05/23/13) - 19,861 (New)
7. [3DS] Luigi's Mansion: Dark Moon (Nintendo, 03/21/13) - 19,079 (731,304)
8. [3DS] Animal Crossing: New Leaf (Nintendo, 11/08/12) - 15,489 (3,232,840)
9. [PSP] Summon Night 5 (Namco Bandai, 05/16/13) - 13,624 (119,135)
10. [Wii U] Resident Evil: Revelations (Capcom, 05/23/13) - 8,398 (New)
11. [360] Resident Evil: Revelations (Capcom, 05/23/13) - 7,053 (New)
12. [PS3] Dragon's Dogma: Dark Arisen (Capcom, 04/25/13) - 5,334 (184,088)
13. [Wii] Taiko Drum Master Wii Super Wonderful Edition (Namco Bandai, 11/29/12) - 5,190 (482,930)
14. [PS3] Zillions of Enemy X: Zetsukai no Crusade (NIS, 05/23/13) - 5,019 (New)
15. [3DS] Dragon Ball Heroes: Ultimate Mission (Namco Bandai, 02/28/13) - 4,105 (193,160)
16. [3DS] Tamagotchi no Doki Doki Dream Omisecchi (Namco Bandai, 05/23/13) - 3,961 (New)
17. [3DS] New Super Mario Bros. 2 (Nintendo, 07/28/12) - 3,517 (2,032,180)
18. [PS3] Muv-Luv Alternative: Total Eclipse (5pb., 05/16/13) - 3,138 (15,511)
19. [3DS] Mario Kart 7 (Nintendo, 12/01/11) - 3,045 (2,054,247)
20. [3DS] Monster Hunter 3 Ultimate (Best Price!) (Capcom, 11/15/12) - 2,612 (310,085)
The full hardware chart is below - previous week's sales are in parentheses:
1. 3DS LL - 40,651 (24,123)
2. 3DS - 14,059 (13,001)
3. PlayStation 3 - 13,318 (10,948)
4. PlayStation Vita - 12,171 (10,931)
5. PSP - 5,749 (6,524)
6. Wii U - 5,648 (6,037)
7. Wii - 1,192 (1,143)
8. Xbox 360 - 382 (349)