360 Studios closing in on $2.5 million investment
Manchester studio has already bagged $1.5 million for its mobile sports title, MMA Federation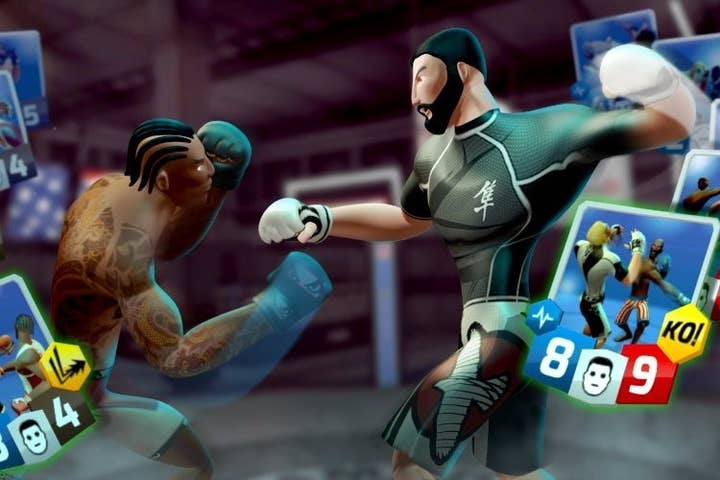 360 Studios is aiming for $2.5 million in funding as it seeks to lay the foundations for a series of mobile sports titles, starting with MMA Federation.
The Manchester-based company has already raised $1.5 million, and is lining up another $1 million round for Q1 2016. 360 Studios didn't offer specifics about the sources of that investment, save for the fact that the money comes from investors in both mobile and the burgeoning MMA scene.
And 360's founding team has experience in making sports games, with studio head Rick Giolito having previously worked as executive producer on KnockOut Kings for EA. Giolito also worked in that role on the Medal of Honor franchise.
"We set out to bring a fresh approach not just to the fighting genre, but to sports sims in general"
Right now, the focus is on MMA Federation, the "immersive social mobile game" that provided the impetus to start the company in the first place. 360 describes the game as a "card battler," its strategic focus making it more accessible to a broader range of people.
It also makes the structure of the game more open to interpretation. According to studio director Sean Salloux, an experienced investor in internet and mobile companies, 360 is already looking at the possibility of expanding the MMA Federation concept further.
"We've discovered we can do even more than that," he said in a statement. "We're confident that the model we're putting in place can be rolled out across multiple different sports and serve as a benchmark for the way sports are simulated on mobile in the future."
"We set out to bring a fresh approach not just to the fighting genre, but to sports sims in general," Giolito added. "There is no point just bringing out another fighting game that apes already existing franchises."
360 Studios has an office in Los Angeles, but its headquarters are in the British city of Manchester. Salloux highlighted Manchester's long history as a hub for game development, despite London being the focus of investment for businesses in the UK.
"We're not shy in admitting our ambition is for 360 Studios to be the catalyst behind the growth of the games industry in the area," he said.