22 Cans: "We now offer the option for kind people to donate"
Developer appeals for help in fixing Curiosity: The Cube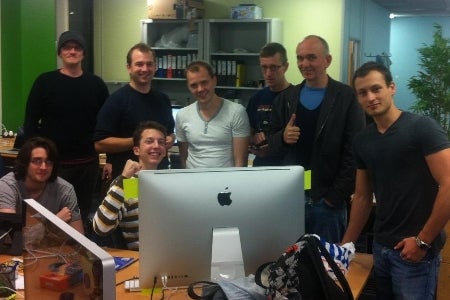 Overwhelmed by the number of people using its Curiosity: The Cube app, developer 22 Cans has asked for help from the public to fix it and is now accepting donations via PayPal.
"We are a small independent developer and due to popular demand we now offer the option for kind people to donate, so that we can make Curiosity the best possible experience it can be," it said on its official site.
"However big or small the donation; it will really help us make Curiosity better."
Last week 22 Cans head Peter Molyneux told Twitter "we may need help to make the experience truly wonderful, our server costs are going to ramp up with our new fix."
The free game has seen incredible success on iOS and Android, but that success quickly turned sour as the demand overloaded the start-up's servers, causing problems for users with log ins, disappearing coins and general functionality.
"Even in the most popular MMO games it is rare for 10,000 people to be playing in the same level at the same time, currently up to a million people are trying to get access to our server," said the company in a statement to Eurogamer on Friday.
"What has blown us away is the number of taps each player wants to do, we estimated it would be hundreds, but it is actually thousands, and in a few cases millions. We simply did not anticipate this level of curiosity."
"The programmers are continuing their work throughout the weekend to resolve this. We are not a big company and the amount of people is starting to rack up a massive (for us) server bill. We are doing everything we can with the resources we have."
The company also released a video last week to share their frustration and explain the issues to users.