20,000 Eurogamer Expo tickets sold to date
Organisers expecting a sell-out crowd for September event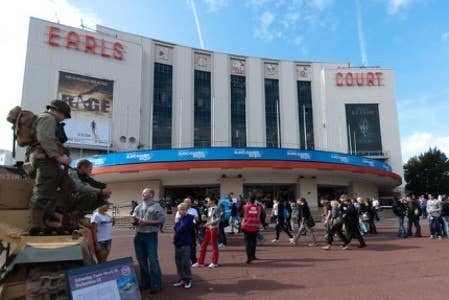 Over 20,000 tickets have been sold for this year's Eurogamer Expo, taking place at London's Earls Court, 27-30 September.
Ticket sales are well ahead of forecasts with more than two months to go, with organisers expecting a sell-out event as the venue welcomes over 50,000 gamers.
The show this year boasts 1000 screens with playable games including Assassin's Creed III, Resident Evil 6, Tomb Raider, Metal Gear Rising: Revengeance and Tekken Tag Tournament amongst many others.
"This is the biggest and best Eurogamer Expo we have ever put together and tickets are selling much faster than they have in previous years," said David Lilley, Eurogamer events director.
"We still have tons of amazing content announcements to make, but we recommend people pick up their tickets soon to avoid missing out."
Also set for the show are developer sessions, a dedicated PC Zone, tournaments, cosplay and community events and the GamesIndustry Fair featuring career sessions, recruitment, the Games Invest summit and UKIE's AGM.
More information can be found on the official website.