Wartune advertising runs afoul of ESRB
Free-to-play online game uses Adults Only rating as selling point, even though it's never been rated at all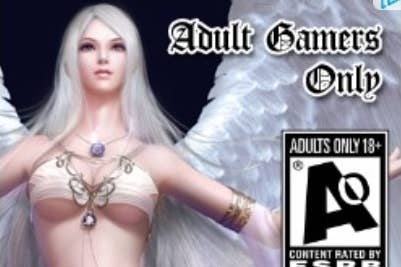 The free-to-play online game Wartune has drawn the attention of the Entertainment Software Rating Board. Online advertising for the game has been using the ESRB's AO for Adults Only rating as a selling point, even though the turn-based role-playing game has not actually been rated by the ESRB.
"We have advised the game's publisher that they must discontinue their unauthorized use of our AO rating icon in its marketing," an ESRB representative told GamesIndustry International.
Even if the game had been rated AO, the ads would likely violate the ESRB's advertising guidelines, which state no ad should "glamorize or exploit" a game's rating. The Wartune ads, which have been running on Google's AdSense network and featured on websites like Microsoft's Major Nelson promotional blog, feature the tagline "Adult Gamers Only" and the ESRB's trademarked AO logo next to a scantily clad angel, both positioned more prominently than the actual name of the game.
The ESRB did not specify which company it contacted about the Wartune ad. Developed by 7 Road, the online game is currently hosted by numerous companies online, including Kabam, Kongregate, Armor Games, NGames, R2Games, and Proficient City Limited.
"While it's fairly rare for a game to self-apply a rating we will always move quickly to address the issue," the ESRB representative said. "Our goal is, of course, that they immediately stop using the rating. If a game is digitally distributed, we also encourage companies to use our Digital Rating Service, which is fast and easy and assigns ratings without the developer having to pay a fee."