Valve retires non-gaming content from video on-demand service
Blockbuster movies fail to find traction on Steam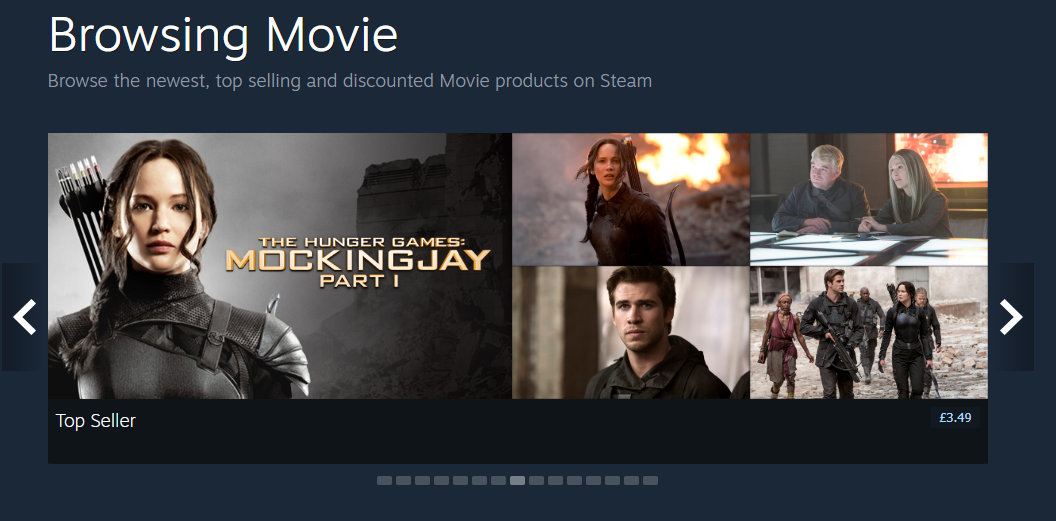 Valve is retiring non-gaming related content from the video section of Steam.
The video on-demand aspect of the Steam Store has been in operation for several years, originally hosting documentaries such as Indie Game: The Movie.
In recent years the platform began hosting everything Hollywood blockbusters like John Wick and The Hunger Games, to anime and My Little Pony.
However, in a statement released today Valve said: "In reviewing what Steam users actually watch, it became clear we should focus our effort on offering content that is either directly related to gaming or, is accessory content for games or software sold on Steam.
"As part of this refocus, we have retired the Video section of the Steam Store menu with an expectation that video content is discovered via the associated game or software store page, or through search, user tags, recommendations, etc."
While previously purchased content will remain available to owners, the non-gaming videos will be scaled back and no longer available for purchase.