Valve opens doors to prospective playtesters
The company wants Washington-based neophytes to see their cool stuff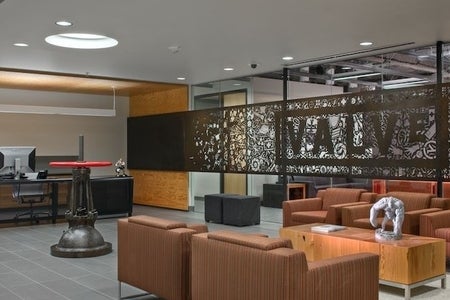 Valve has decided to open its doors to Washington-based playtesters, according to a forum post by Valve's Burton Johnsey.
"We're looking for folks to come to Valve and playtest both released and unreleased versions of our games as well as play around with some of our hardware prototypes. If you have interest in stopping by (most sessions last around an hour), please fill out the survey below. We're looking for people local to the Seattle/Bellevue area, but you're welcome to fill out the survey no matter where you live as we may have plans for remote playtests in the future," Johnsey wrote in his post.
Johnsey also added that international support may be coming in the future, but currently only US-based players would be accepted. Those in the area can fill out the Playtester survey in order to be considered.
[Image via Office Snapshots]