Valve is already exploring "untethered" Index VR hardware
Gabe Newell placed new headset alongside Half-Life and Steam as a "milestone" for the company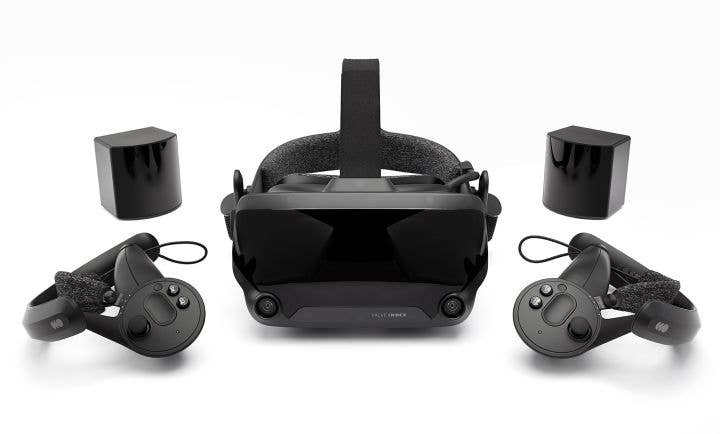 Valve is already exploring "several methods"of making an untethered version of its Index virtual reality headset, according to co-founder Gabe Newell.
In a speech at a launch event for the hardware -- captured by attendee Finn Sinclair -- Newell stated that shipping any product is the beginning of a process, rather than the end. He then listed some "obvious next steps" that Valve will now take with the Index.
"It's simple for us to broaden our distribution, outside of the US to the EU and other countries," Newell said. "There are obvious ways for us to lower the cost, to make the product lighter, ways we can improve the ergonomics."
These are indeed obvious moves for a company to make with new hardware, but Newell also mentioned "speculative issues" that Valve has already started to tackle.
"We are looking at several methods of doing untethered Index," he continued. "We have a lot of ideas for revolutionary things to do with the display and optical technology.
"There are a lot of opportunities to improve the volumes that you're tracking, and the simplicity with which you're being tracked in those spaces."
The prospect of an untethered iteration of the Index is exciting, given that the lack of any cables has proved to be such a seductive quality in the Oculus Quest. However, Valve Index is being sold on the fidelity of its visuals, audio and tracking, which all contribute to a daunting $1000 price tag.
Newell said that progress in these speculative areas will enable "new VR games from Valve," as well as from its various partners. Earlier in his speech, he also mentioned that the "knuckles" controllers will lead to "new kinds of games."
In his opening statements, Newell placed the Index in a lineage of key "milestones" for Valve, which included the launch of Half-Life, the launch of the Source engine, and the launch of Steam.
"Index is another one of those critical milestones for our company," he said. "[Index] represents a significant breakthrough in the field."
Earlier this year, we visited Valve to try out the Index hardware. While impressive, Rebekah Valentine believed the high barrier to entry in terms of price also presented a significant obstacle to developers really embracing its potential.