Valve banning "child exploitation" games from Steam
Despite developer claims that characters are of legal age, Valve bans sexual games with young-looking characters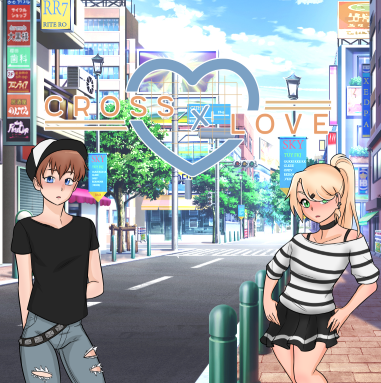 As part of its ongoing efforts to handle sexual content on Steam, Valve has begun cracking down on games that feature themes of "child exploitation".
Multiple developers found their visual novels have been banned from Steam as Valve tackles erotic games that feature problematic or possibly illegal content, such as school settings or incest.
While this is unsurprising, some developers have complained that characters in their games are explicitly stated to be over the age of 18.
Cross Love developer Top Hat Studios took to Twitter to complain that Valve had unfairly removed its game from Steam.
"We will not be able to ship your title, Cross Love - Episode 1 on Steam," said Valve in an email to the developer.
"While we can ship most titles on Steam, we found this one features themes of child exploitation. Because of that, the app has been banned and cannot be rescued."
Although the game is set in a school, the developer says the characters are aged over 18, and accused Valve censoring the game because it features crossdressing.
However, one Twitter user responded: "Your characters are obviously underage/teenagers. It doesn't matter if you say they are over 18 years old. That's always an excuse."
It was the same case with Imolicious, and developer Yume Creations received a similar email from Valve.
The game features incest between siblings and, although the developer claims its characters are aged 18, they are dressed in high school outfits.
Valve has repeatedly faced down problems with sexual content on Steam over the past year, and typically eerd on the side of caution, only to be met with resistance from developers and community alike.
While it has since introduced an Adults Only filter to Steam, the first uncensored adult game was pulled from sale in 28 countries in September.