Valve reveals Half-Life: Alyx for PC VR in March 2020
New, full-length game will be free for owners of the Valve Index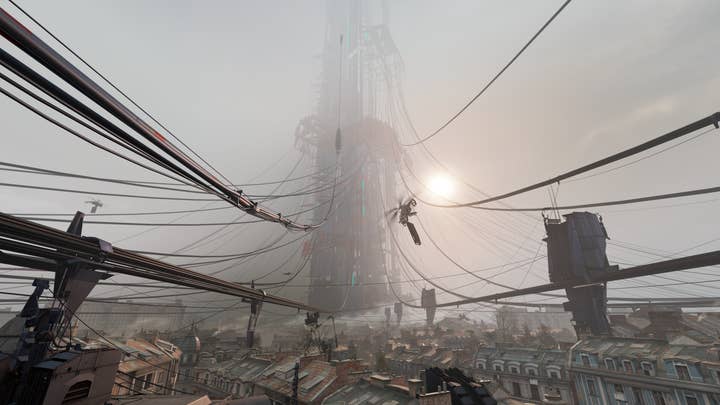 Today, Valve unveiled Half-Life: Alyx, a "full-length" VR game coming to all PC-based VR headsets in March of 2020.
The game, which takes place between the first and second Half-Life games, is the latest entry in the franchise since Half-Life 2: Episode Two in 2007.
"Everyone at Valve is excited to be returning to the world of Half-Life," said Gabe Newell. "VR has energized us. We've invested a lot of ourselves in the technology. But we're also game developers at heart, and to be devoting ourselves to a VR game this ambitious is just as exciting. For that to come in the form of Half-Life feels like the culmination of a lot things we care a lot about: truly great games, cutting edge technology, and open platforms. We can't wait for people to experience this."
Though the title will be compatible with all PC VR headsets, it will be free for owners of the Valve Index, Valve's $1000 high-end VR headset that launched earlier this year. Though Valve has not officially announced any specific special compatibility with the Valve Index, screenshots for the game show the player's hands wearing "Gravity Gloves," which may take advantage of the Index's finger tracking and grip sensing technology.