Tony Hawk HD sells 120,000 units in first week
XBLA launch of new Tony Hawk game does well following positive reviews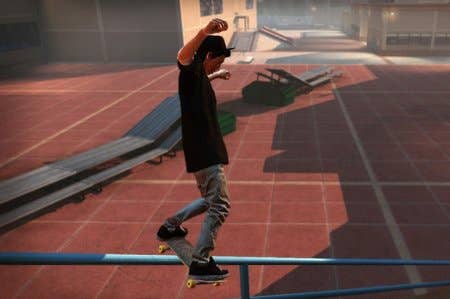 The digital revival of the Tony Hawk franchise has gotten off to a positive start with the announcement of just over 120,000 units sold in the first week on Xbox Live Arcade. Developer Robomodo revealed that the game, which has been seeing good reviews from around the web, is looking forward to launch on the PC and PSN later this year.
Robomodo dev Josh Tsui commented that daily sales of the game on XBLA have remained consistent, and he remarked that smaller titles on downloadable platforms are making it easier for gamers to give any particular title a try. "People are more apt to try games" in this manner over buying $60 physical retail titles.
With Pro Skater HD doing well on the Xbox, Tsui and the team at Robomodo believe things on the PC and PSN will only make things better. "It should be interesting to see the sales on PC -- we've been surprised how many people are asking for that," he said.
[via Gamasutra]