TIGA partners with SpecialEffect for awards
All funds raised will help charity make games accessible for all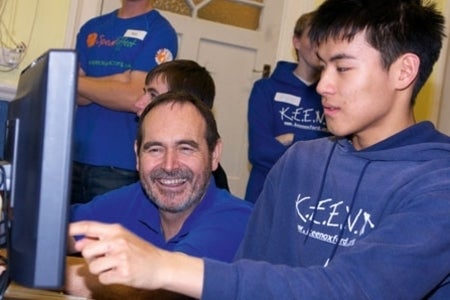 Trade association TIGA has partnered with gaming charity SpecialEffect for its industry awards in November.
"We're delighted. All the funds raised on the night will help us to meet the rapidly growing demand for our services from disabled people and developers right across the UK," said SpecialEffect Founder Mick Donegan.
"Our specialist team works one-to-one with people to help them to access and enjoy computer games. Just as importantly, as TIGA have so kindly recognised, we also provide a free, expert service to all games developers to make their games accessible to as many people as possible, regardless of their disability."
The TIGA awards will take place the Bath Assembly Rooms on November 1.
"TIGA was set up by games developers many years ago when there was no representation for our development community," added Jason Kingsley, TIGA chairman and CEO and creative director at Rebellion.
"We aim to champion and strengthen the UK games industry as a whole, and our awards celebrate excellence in our ever-changing industry and encourage future talent."