The Worst E3 Ever?
10 Years Ago This Month: ESA nukes its annual showcase just as the industry reaches its peak, and the Red Ring of Death ushers in the Mattrick era at Xbox
The games industry moves pretty fast, and there's a tendency for all involved to look constantly to what's next without so much worrying about what came before. That said, even an industry so entrenched in the now can learn from its past. So to refresh our collective memory and perhaps offer some perspective on our field's history, GamesIndustry.biz runs this monthly feature highlighting happenings in gaming from exactly a decade ago.
E3 Santa Monica
E3 2007 was unlike any E3 before it, or any E3 since. Publishers had decided the standard show format with 60,000 or more people packed into the Los Angeles Convention Center was no longer the optimal way to get business done, so they moved the show to nearby Santa Monica and downsized to about 5,000 attendees, with publisher press conferences and meetings held along a strip of hotels and a show floor at an airport hangar on the other side of town.
"E3 2007 was unlike any E3 before it, or any E3 since... The show is largely remembered as a disaster"
The show is largely remembered as a disaster. Feedback from attendees was openly critical in the immediate wake of the event. Publishers found they actually missed the enthusiasm and buzz of the LACC events. But despite that, the show was a promotional activity for a console games industry at the absolute height of its power.
Nintendo was riding high on the previous November's phenomenal launch of the Wii, and used the show to introduce two key products that would keep the party rolling for the immediate future in Wii Fit and Mario Kart Wii. Microsoft was hitting on all cylinders with a holiday Xbox 360 lineup featuring the exclusive everyone had been waiting for since the system's reveal in Halo 3, as well as the one they didn't know they'd been waiting for in Mass Effect.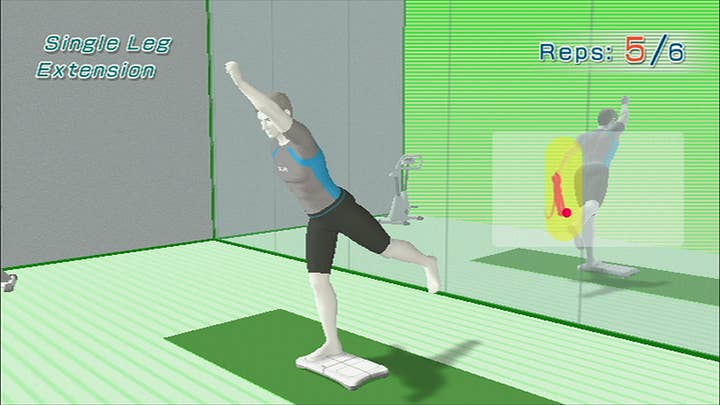 As for Sony, they announced a PS3 price cut just three days after publicly insisting they had no plans for a PS3 price cut. But as Microsoft's Peter Moore helpfully pointed out, it wasn't really a price cut so much as a shuffling of the deck that kept the system's two previous price points, but gave customers better value for the price.
"E3 2007 still played host to arguably the greatest single year of game releases the AAA console space has ever seen"
And even that was an illusion as Sony's price cut on the original 60GB PS3 was mostly to clear the channel of inventory before it discontinued that model entirely. The move did spike sales, but third-party publishers like Eidos, Konami, Square Enix, and Capcom were all clearly unimpressed, calling for deeper reductions in price.
Speaking of third parties, they had a phenomenal E3. Here's a list of what was already announced before the show. As for huge hits that would launch by the end of 2007, Electronic Arts had Rock Band, Mass Effect, Crysis, and Valve's The Orange Box. Activision Blizzard had Call of Duty 4: Modern Warfare and Guitar Hero III: Legends of Rock. Take-Two Interactive had BioShock. Ubisoft had Assassin's Creed. Rockstar had Grand Theft Auto IV. (At least, it had GTA IV as a 2007 release for another few weeks; the game would be delayed to 2008 in early August.)
For all the complaints people had about E3 2007, it still played host to arguably the greatest single year of game releases the AAA console space has ever seen.
Notable quotables
"Sony's PS2 sales of 100 million units is an extraordinary number that our home game console business has not achieved. But if we can make our bid to expand the gaming population a continued success, we could exceed that." - Satoru Iwata sets a lofty lifetime goal for Wii sales. The system sold 101 million over its lifespan.
"I don't have money to waste on an experimental project." - Tecmo's John Inada explains why the publisher did not participate in E3 2007.
"We absolutely believe that Happy Feet being available brought families to use Xbox in a way they haven't used it before." - Microsoft's Ross Honey felt the company's decision to host kids movies on the Xbox Live Marketplace had been vindicated.
Let's go with "less notable quotables"