The story of Zool: Redimensioned - A game made by Sumo's student developers
Sumo's Jacob Habgood on diversifying talent by going outside of games courses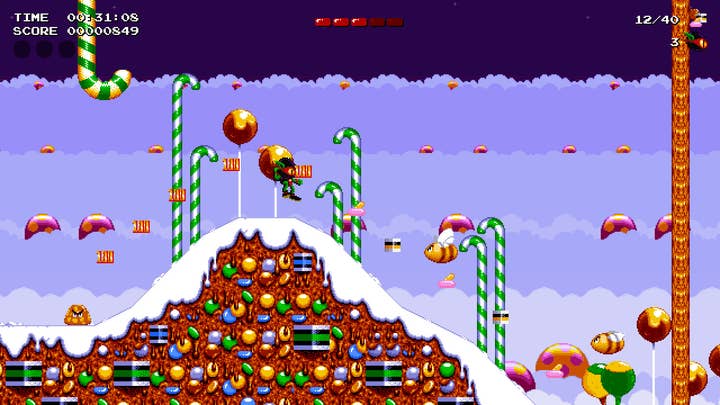 Last month, gaming classic Zool was remastered and re-released for modern machines.
An old-school gaming gem coming back and capitalising on the nostalgia for 1990s gaming is a common occurrence these days. But what is significant about Zool: Redimensioned is less about the project itself, but the team behind it.
The game is a product of Sumo Group's Academy project, a student training group designed to attract programmers from different backgrounds into making games.
"If you want to reach out to a more diverse workforce for game programmers, then you need to open more doors," begins Jacob Habgood, Sumo Group's director of education partnerships. "90% of game programming degree courses are white and male, and if you want to change that you need to find a different route into the industry."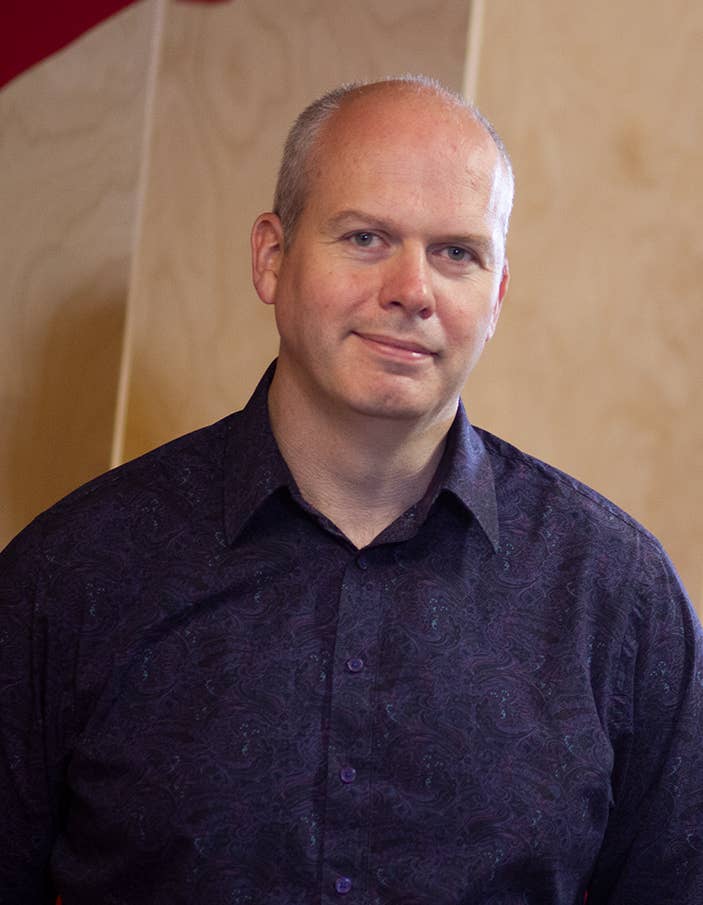 He continues: "In the games industry, at every recruitment event, we're always talking about portfolios: 'If you want to get into the games industry, you need a great portfolio.' But in order to build a good portfolio, you need time. Even a good graduate, it can take them maybe three to six months post-graduation, applying for jobs, building their portfolio, to get that first opportunity.
"That's fine if you've got the bank of mum and dad to rely on. But it's not so great if you haven't. And in my mind, the way we do recruitment with a portfolio is actually one of the reasons why we have such a middle-class workforce. So, how do you switch that around and allow people to have an opportunity based on just raw talent? And that was what we were trying to do with the Academy."
These are points Sumo has made before, speaking to GamesIndustry.biz earlier this year about the issues with the UK's talent pipeline. But it's something the company continues to attempt to rectify with the Academy.
Sumo invited people who had done some programming, any language, and put them through a C++ boot camp. The students would write small games, which allowed the company to identify raw talent without the need for a portfolio.
"It brought in people like Emma who have come from a completely different kind of degree background," Habgood says. "She did a fashion business design degree, and up until that point nobody had suggested to her she should be a games programmer, despite the fact that she's very passionate about games. It gave her the opportunity to show that she had that basic talent, and then we were able to bring her in and build on that. But all of the interns that we brought in last year came from different backgrounds. It wasn't the usual game programming degrees. It was philosophy students, history students, physics students. And that's what we're trying to do then with the Academy, is to open up those doors to people from other degree courses where the diversity is better, and we're so we can reach out to underrepresented groups."
"Portfolio culture is actually one of the reasons why we have such a middle-class workforce
These students had to learn C++ from scratch, and then Habgood wanted the group to work on a simple, achievable product that could be created within a year.
"That's where Zool came in. I've known [IP owner] Ian Stewart for years. I used to work for Gremlin back in the day, and as an academic, Ian has always been very generous with his IPs, by allowing us to use them in educational initiatives. It didn't take too much persuasion to allow us to take that project a little further than we have previously.
"Owen, one of the students, was able to produce an initial demo where it was basically just the original game mechanics, but he got them up and working very quickly. He made some quality of life improvements that made it feel much more modern. Ian loved that. We had a meeting in a Costa Coffee where I pitched this to him, and we then proceeded to say: 'Well, okay, can we turn this into a full product?' The aim was always that it was a retro remake. We don't have artists in the Academy at present, so we were reliant on using the original graphics and doing what we could to reconstruct that game."
There were five programmers who were the long-term interns on the project. Owen Lyons was the lead programmer, Emma Rogers worked on the front-end, Peter Dawson did engine programming alongside Tom Wintle, who also handled the bosses. And there was Rob Funnell, who did a lot of gameplay programming and was also responsible for refining the levels.
Towards the end, as some of the programmers switched to other projects, summer interns Bradley Tully and Atikah Hussain helped finish off the code, and art intern Sandesh Somani produced high-res beginning and end screens.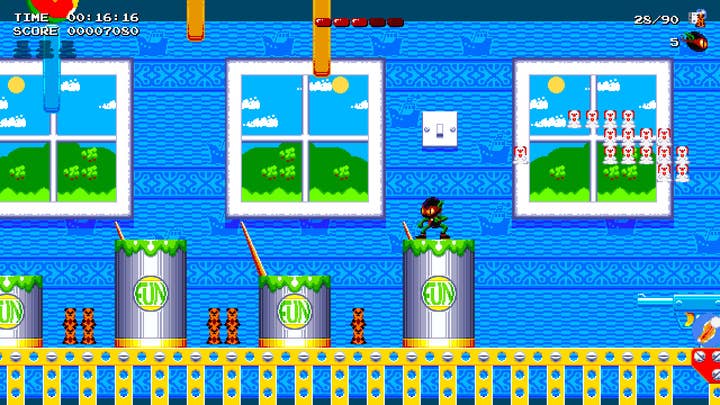 Initially, the five students began with the Mega Drive version of Zool, rather than the famous Amiga edition.
"The Amiga archive doesn't exist. Those have been lost to time," Habgood says. "We were able to have the original source code, the original data, for that Mega Drive version, so it made sense to us to start from that point. The team had to take the original level editors and data, pick it apart, and work out what the data meant, and how they should represent that in-game in order to reconstruct the gameplay as it was in the original. It didn't take too long before they had something which was fairly close to the original. But the original game hasn't aged that well in terms of its difficulty. For modern players, it's something that would frustrate them quite quickly, particularly because the view you had in the original was very small. You couldn't see things coming.
"So, quickly, they decided that they wanted to give the player a lot more screen space, and also make some of these nice little tweaks to the mechanics that made the gameplay a lot more intuitive and smoother. It's been really nice to actually read... for some of those hardcore Zool fans who love the original, the speedrunners online... they've actually loved those tweaks that the team has done. It's a real vindication of what they've done. Some of this team weren't even born when Zool was originally released. So, for them, it was almost like an archaeological reconstruction of the original."
"The Amiga archive doesn't exist. Those have been lost to time. So we started with the Mega Drive version"
Habgood is eager to remind us that the goal of the Zool project wasn't to create a hit game, but rather to develop the students so that they can go on to work on bigger projects.
"As soon as that team got to a point where they were able to contribute to another AAA project, we packed them off onto those teams to get some more experience. That meant we lost the majority of our team, and poor Owen volunteered to stay behind and finish off the game on his own.
"He did an amazing job of that, and took it through to completion, and shipping it on the Steam store, and I've been really impressed with how robust the code has been and how few technical issues we've had. This is a game engine the team has written entirely themselves. Every single line of code has been written by the team. They've specialised in different areas, whether it's direct text and audio and gameplay and front-end, etcetera... and put that together as a complete product. To be able to do that and ship it and not have any significant problems, and do that on time, to schedule, with no particular crunch... that's a hugely impressive achievement."
The five students are now fully employed by Sumo's Sheffield studio working on unannounced AAA titles. Yet despite the success, Habgood still feels there's work to do with the Academy in terms of being even more accessible.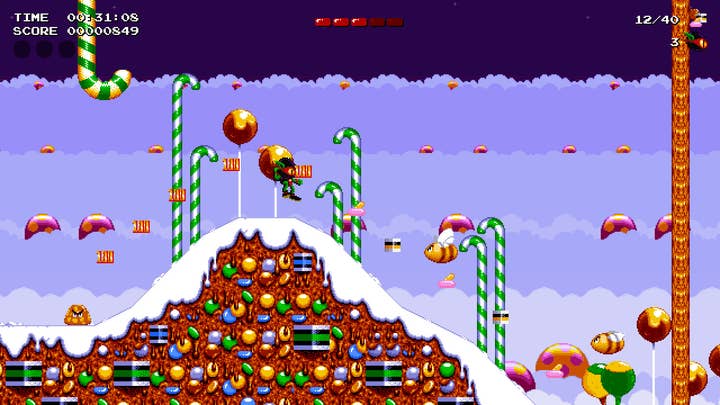 "That initial boot camp process, which we put in place because we wanted to remove the barrier of portfolios... it introduced another kind of barrier.
"Initially, we had fantastic applications from both men and women, and we had equal numbers in our final line-up. I think that was due to not asking for anything, just: 'Okay, who's got the raw talent?' The applications we got were absolutely fantastic.
"But when you put in place any kind of competitive process, you are again giving people who have that space and family support an advantage in the application process. That was one of our reflections, because people did drop out because they didn't have the time to be able to put into that boot camp. We thought that was a great shame, so as a result, we've created the diversity internship graining programme. It's something that we're offering under 'positive action'.
"Positive action' is about taking specific steps to improve equality in the workplace, and it's a provision under UK law which allows employers to take actions that address that underrepresentation. What it means is that we are able to bring in a group of students for a couple of months as a training programme, and it is a paid opportunity in which they can learn some C++, and then that will then lead on to the application process."
Habgood is no stranger to projects like this. During his time as lecturer at Sheffield Hallam University, he regularly brought students together to create entire products and release them. His work caught the attention of Sumo, and last week Habgood accepted 'The Education Award' at our UK Best Places To Work Awards for his team's efforts.
But the Academy is just one initiative. Sumo offers internships, it's working in the background on a formal apprenticeship programme (beginning January 2022), and the firm's Ahead programme has had Sumo go to younger groups to talk about working in games."
"Sumo did this whole day where we took over the school, and had all the kids in assembly, talking to them about game design, getting them into little groups and explaining what different roles in the games industry did, and getting them to come up with their own ideas for a game," Habgood recounts.
"Ultimately, they would pitch that at the end of the day, and then the best teams across different schools got to come into Sumo and pitch to some of the management team. There was a student that we talked to who had an incredible game design idea, and we said to him, 'You have to enter this into the Young Game Designers competition,' and he did, and he won.
"Under lockdown, we've not been able to do that in quite the same way, we've done virtual drop-ins. But it's part of the Academy's remit for the students that are coming in to go out again and engage. It's been really inspiring."