Steve Meretzky gone from GSN Games
Veteran developer has mixed feelings on his time with social casino studio, unsure of next steps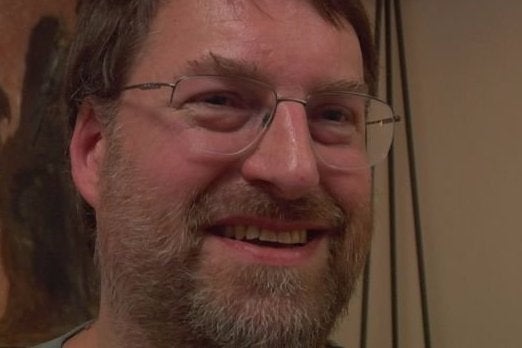 Yesterday, GSN Games said a reorganization prompted "a small reduction" in the company's work force. The lost staff may be relatively small in terms of headcount, but it's considerably larger in terms of notoriety. Among those gone from GSN Games is Steve Meretzky, who confirmed for GamesIndustry.biz today that he is no longer the company's VP of creative.
"I leave GSN's casino studio with mixed feelings," Meretzky told GamesIndustry.biz. "On the one hand, these were some of the best people I've ever worked with, the company culture was top-notch, and management was quite decent. On the other hand, it was ultimately a disappointing time for me. I wasn't able to get the company to adopt a lot of my thinking, especially around the topic of adding more meta-game systems, boosting long-term retention by giving players more medium-term and long-term loops. Obviously, it's hard to sum up 3 years in a short paragraph, but those are the headlines."
As for what he hopes to do now, Meretzky understandably hasn't settled on a specific course of action just yet.
"At this point, I don't know what's next for me. In 34 years in the industry, I've worked on just about every conceivable platform, designed for just about every business model, and worked on almost every genre of game. So that versatility makes it hard for me to narrow things down when I start a job search. An interesting creative challenge is a plus. A huge pile of money is a big plus. In the meantime, I'm open to consulting work while I try to sort everything out."
Meretzky first made a name for himself as a designer working at Infocom in the early '80s, creating text adventure classics like Planetfall, The Hitchhiker's Guide to the Galaxy, and Leather Goddesses of Phobos. In between his text adventure days at Infocom and his casual casino stint at GSN Games, Meretzky also worked in mobile games for Floodgate Entertainment and social games for Playdom/Disney, in addition to stints at WorldWinner, Blue Fang, and Legend Entertainment, among others.