Steam's Big Picture mode hits public release
Valve launches the TV-friendly mode with a Steam sale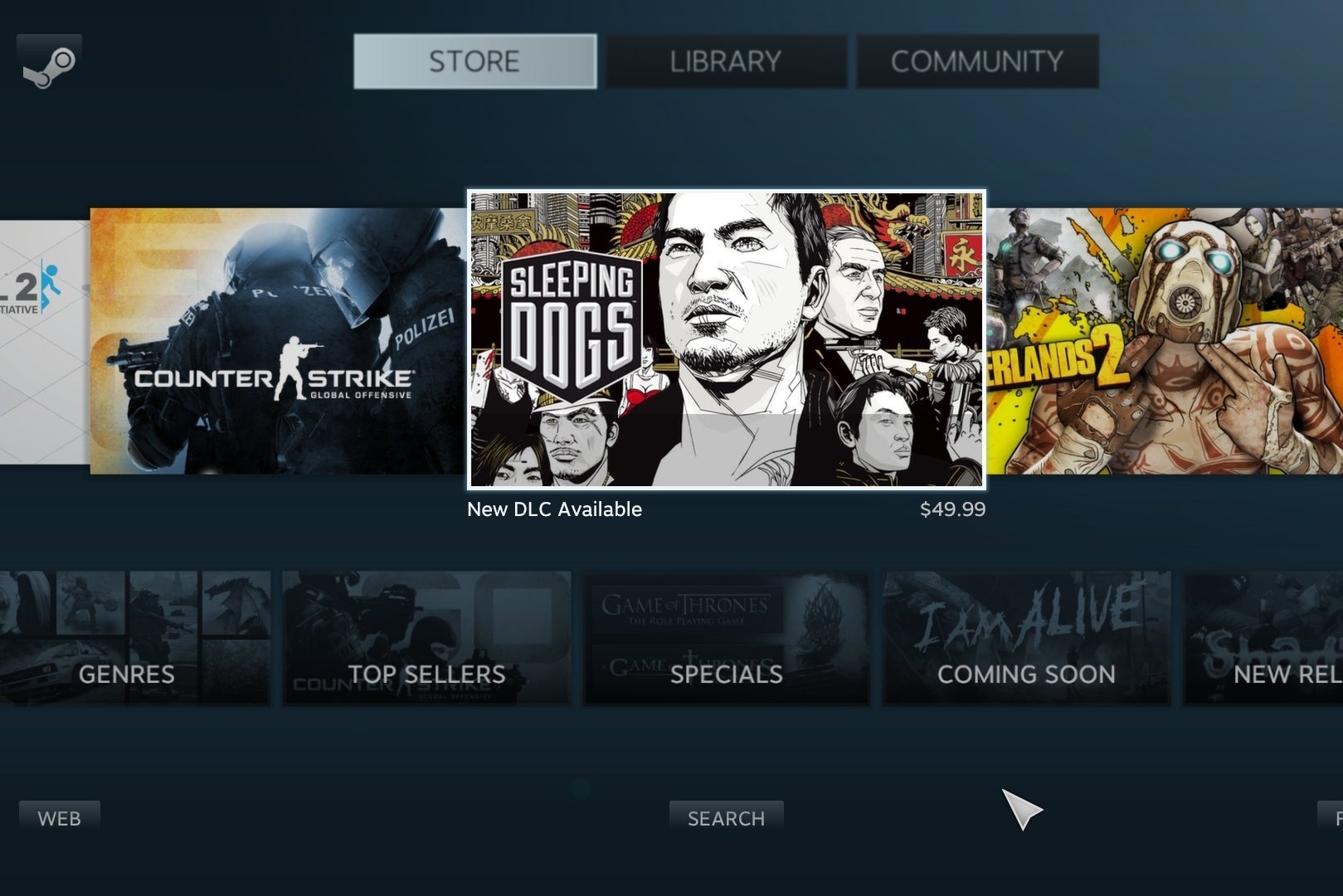 Valve announced today that it has released Steam's Big Picture mode to the public. The mode adapts the Steam interface to your television and is intended for use with a PC gamepad. Prior to today, Big Picture mode was in closed beta.
To celebrate Big Picture coming out of beta, Valve has kicked off a week-long Steam sale for over thirty controller-friendly games. Titles include Portal 2, Alan Wake, Limbo, Mark of the Ninja, and Orcs Must Die 2. The sale will end on December 10 at 10am PST. Featured sale titles include full controller support, but Valve also has a section for games with partial controller support.
Big Picture mode puts Valve a step closer to the release of its own hardware, but thrifty PC enthusiasts can also build a small PC that will fit quite nicely in a home theater system. If you're interested in trying out Big Picture, just hook your PC to your TV and click the new "Big Picture" button in Steam.