Steam Trading Cards leaves beta on June 26
Valve's new Steam feature launches this summer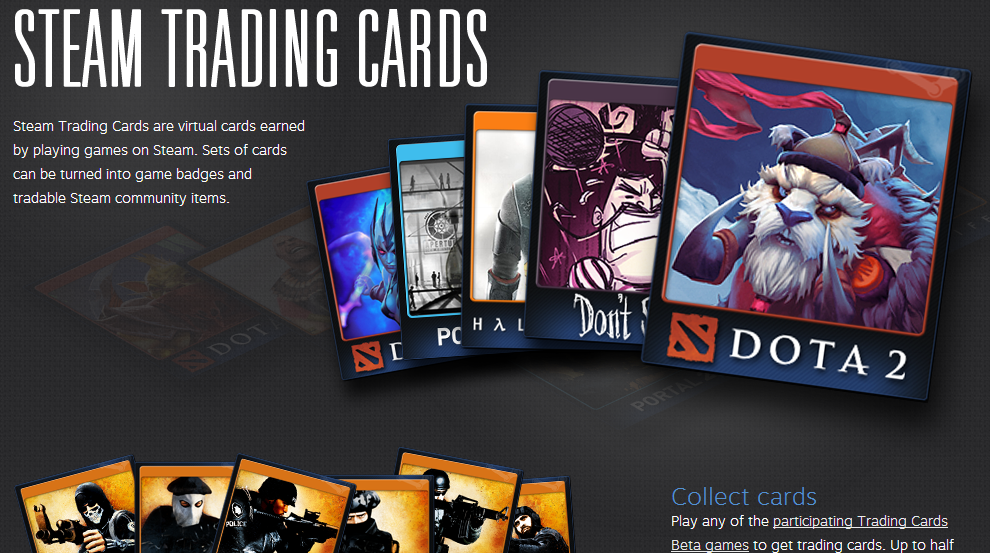 Steam's new Trading Cards feature is heading out of beta on June 26, according to a post by Valve's John Cook. Players win virtual cards by playing games on Steam, which can then be traded to others or redeemed for virtual items and Steam coupons. The trading cards are also tied to an experience system, with higher Steam Levels gaining additional friends list slots and the ability to customize their Steam profile page.
"We'll be continuing to iterate on existing features and add new ones after the release. There are a few things we have talked about previously that we really wanted to get to, that have now been pushed till post release - Trade Offers, and the Card Binder. They will still get done we just don't have an exact timeline on that," wrote Cook in his post.
Cook also hinted that the launch of Trading Cards was a step towards this summer's Steam Sale.
"Making trading cards available to all Steam users is a step towards an event we think everyone can be excited about," he added.