Steam Summer Game Festival delayed one week
Digital demo event pushed to June 16-22, though some companies involved say Valve dragged its feet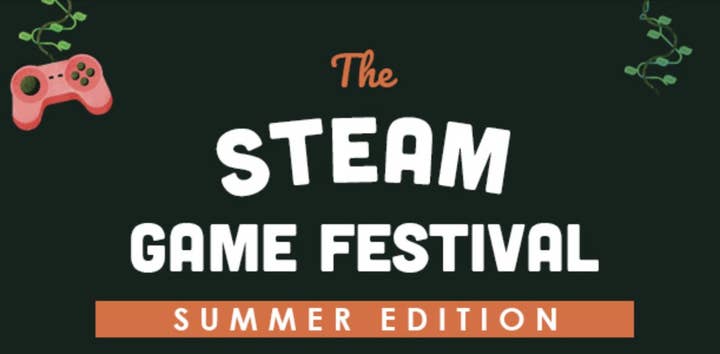 Valve has announced that it has delayed its Summer Game Showcase from its original dates of June 9 through 14 to June 16 through 22.
The showcase content remains as was originally planned, including free game demos and live developer events throughout the week.
Though Valve did not mention the current circumstances in the United States in its news release, the delay coincides with a number of other gaming event and showcase delays out of early June in response to the death of George Floyd, a black man who was killed by a police officer in Minneapolis last week when the officer knelt on Floyd's neck for nearly nine minutes.
Floyd's death has sparked ongoing, widespread protests against police brutality across the United States and abroad, many of which saw police use physical force and riot control weapons -- such as tear gas, tasers, and vehicles -- on protestors, press, and bystanders.
Valve is one of the few major gaming companies that has yet to make any kind of statement on the protests, even as companies such as Microsoft, Sony, and Nintendo have spoken in support of George Floyd and the Black community, and many have made donations to supporting organizations such as Black Lives Matter.
According to sources familiar with the matter, Valve had led developers and publishers with games involved in the showcase to believe it would be going forward as planned right up until Valve's announcement this afternoon, causing stress and concerns about the timing of game reveals.
Sources say multiple publishers had plans to include demos of games intended to be revealed during the PC Gaming Show and Future Games Showcase, which were both delayed earlier this week to June 13 and had been in communication with participants days prior to the announcement.
This led to concerns as recently as early this afternoon that developers and publishers would have to choose between including a game demo in the Steam showcase, or having it revealed as planned during one of the upcoming showcases.
"This is an incredibly late, albeit correct call by Valve," said one source impacted by the matter.
"Developers and publishers I work with have been going back and forth for days trying to salvage a situation that forced them to choose between having a Steam demo up or having the top media outlets showcase their work. For most smaller games, you need both to succeed, not one or the other."
Another source also affected said the following: "Valve should have never put devs and publishers in the position of having to choose to go live with their game demos during a time when we should all be standing in solidarity with the BLM movement."
Valve did not offer additional comment on the situation.