Steam opens non-game section
Valve begins digital distribution of creativity and productivity software, some with achievements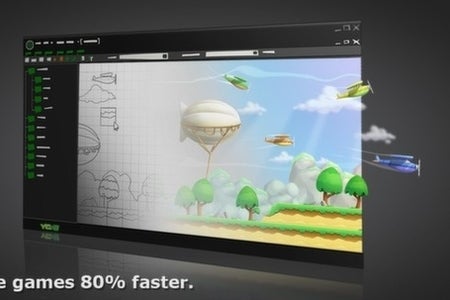 Steam is now about more than just games. Valve today opened up a new software section for its digital distribution storefront, offering applications like Game Maker: Studio and ArtRage Studio Pro alongside gaming hits like Half-Life and Skyrim.
The new section means more than just availability of the games on Valve's service. Some applications have also integrated Steamworks features like automatic updating and cloud-based storage for users' projects. Game Maker: Studio even has achievements for running different operating systems, or racking up 1,000 compile errors. Developers who want to sell their own productivity applications through Steam can submit them through the same Steam Greenlight process currently used for games.
As of this writing, Valve has fewer than a dozen offerings on the software storefront, ranging in cost from free (Source Filmmaker) to $350 (3D-Coat Professional). Steam is also offering early adopters a deal, taking 10 percent off all its creativity and productivity software for the first week.