Steam now carrying subscription-based games
Darkfall Unholy Wars becomes first game on service with an auto-renewing monthly fee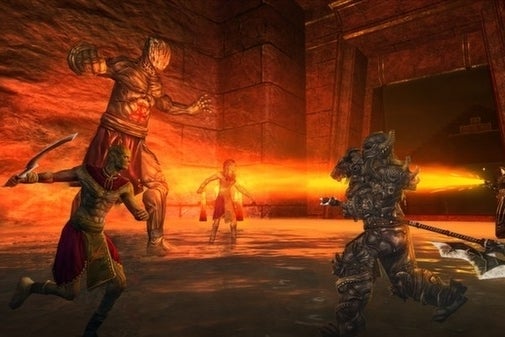 Valve continues to expand the type of offerings it allows on its Steam digital distribution service. Today the company added its first subscription-based title, Aventurine's fantasy MMO Darkfall Unholy Wars.
Customers can purchase the game for $40, and in doing so sign up for an automatically renewing $15 monthly subscription fee. Players will be able to cancel or change their subscription plans through Steam whenever they like.
While this is the first such game on Steam, the service has hosted a handful of formerly subscription-based titles after they went free-to-play, including Star Trek Online, Everquest, and DC Universe Online. Valve has hosted free-to-play games on its catalog since June of 2011.