Steam Machine will be Alienware's least profitable PC ever
Specialist hardware makers weigh in on Valve's bid to bring Steam into the console world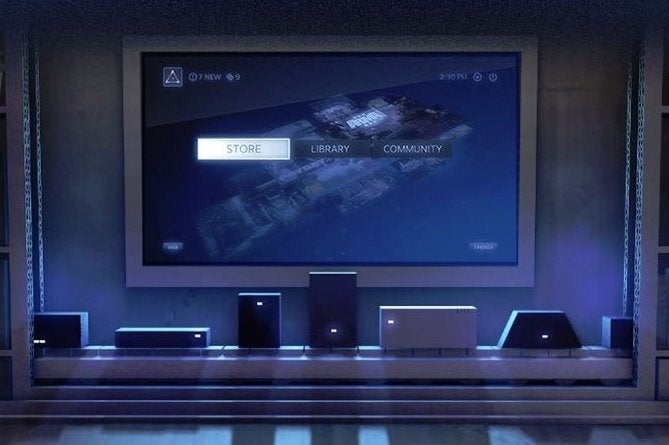 When the first Steam Machines hit stores later this year, they will come from a variety of established PC hardware manufacturers, but not from Valve itself. The Wall Street Journal recently spoke with a number of those hardware companies about the Steam Machine plan, and found varying degrees of enthusiasm for the project.
Frank Azor, GM of Dell's Alienware brand, told the paper he plans to offer a Steam Machine, but isn't terribly optimistic about its impact on the bottom line.
"It's going to be very challenging," Azor said. "This will absolutely be the least profitable system we ever sell."
iBuyPower will also be selling its own Steam Machine--dubbed the SBX--but director of products and marketing Tuan Nguyen said he was skeptical about the proliferation of Steam Machines that will be hitting the market.
"It's like the Android phone marketplace," Nguyen said, "You have phones all over the place with wild specs and pricing."
Nguyen said the devices may perform better if Valve entered the market itself, much like Google has a line of Nexus phones and tablets it makes as a hardware investment in its Android software business.
Despite the misgivings, Azor said Alienware was on board with the Steam Machines in the hopes that there's a significant market of PC gamers eager to play the same titles from their couches. Falcon Northwest Computer Systems is similarly hopeful for Valve's entry into the living room, saying, "If anyone can do this, Valve can do it."