Steam for Linux leaves beta
Valve celebrates with sale and a Team Fortress 2 mascot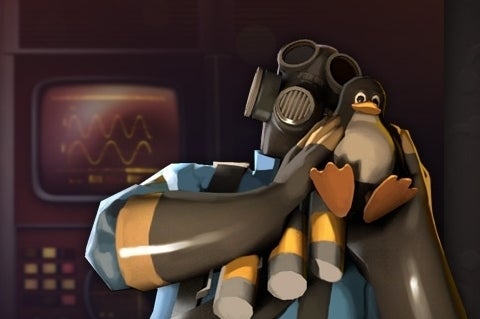 Valve's Steam distribution platform Steam has officially arrived on Linux, and brings with it a penguin shaped bonus for Team Fortress 2 players.
"We're huge fans of Linux. It's like the indie OS-a perfect home for our indie game," said Croteam CTO Alen Ladavac.
"And who better to lead the charge into Linux gaming than Valve? With Steam distribution on Windows, Mac OS, and now Linux, plus the buy-once, play-anywhere promise of Steam Play, our games are available to everyone, regardless what type of computer they're running. That's huge."
In recognition of the move there's currently a Steam sale on that includes around 50 Linux titles, and Linux based Team Fortress 2 players will receive a free penguin, Tux, the Linux mascot, to carry around the game.
"The introduction of Steam to Ubuntu demonstrates growing demand for open systems from gamers and game developers," said Canonical's David Pitkin.
"We expect a growing number of game developers to include Ubuntu among their target platforms. We're looking forward to seeing AAA games developed with Ubuntu in mind as part of a multi-platform day and date release on Steam."
Valve recently made a number of job cuts across the company, including director of business Jason Holtman.