Sony in talks with publishers for Cross Buy promotions
PlayStation discounts not a reaction to free and discount trends in the wider games market, says Ryan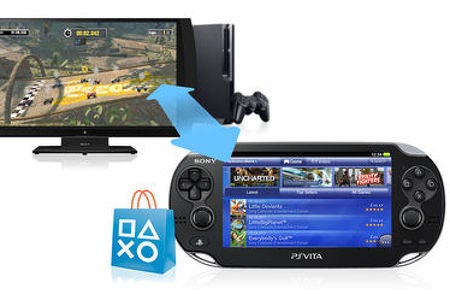 Sony is currently in talks with third-party publishers to adopt the Cross Buy initiative, a service that gifts a free Vita game to consumers who have bought a compatible PlayStation 3 title.
Speaking to GamesIndustry International during Gamescom this week, European boss Jim Ryan said it's the platform holders responsibility to push new initiatives to consumers and convince publishers to come on board.
"The platform holder has a burden of responsibility to blaze a trail and if it works out others will follow"
"We'll obviously encourage third-parties to adopt it but ultimately whether or not a game includes Cross Buy is a publishing decision and it will be at the third parties' discretion whether or not they want to go down that route.
"We'd obviously like to encourage it, whether it's Cross Buy or cross functionality across the two devices," he added. "It's like any of these things, the platform holder has a burden of responsibility to blaze a trail and if it works out others will follow."
"It advances the overall PlayStation eco-system, and it can't harm because we have in excess of 20 million players and obviously they are into PlayStation and that's a pretty sensible place to start when you're looking to get people to buy in to Vita."
Originally tested on Motorstorm RC and now rolled out to a number of first-party games, Cross Buy was revealed during a Gamescom presentation that also highlighted new PS Plus promotions and discounts.
But Ryan denied that these are in any way a reaction to current trends in the market, where free-to-play, digital discounts and cheap apps have become the norm.
"It's definitely not a reaction to anything anybody else is doing," he said. "There are two aspects to this. These are really rather challenging economic times in the UK and Europe and it's our responsibility to sharpen the value proposition and value that we offer to our consumers as much as we possible can.
"And in the digital space PlayStation Plus is something that we've launched and taken a lot of learnings and we think we've got a great opportunity to grow big business there and really offer lots and lots of value to our consumers."