Slightly Mad CEO shows off Mad Box concept designs
Ian Bell asserts studio isn't making a "stinking black slider" as he touts colorful designs, handles, and light weight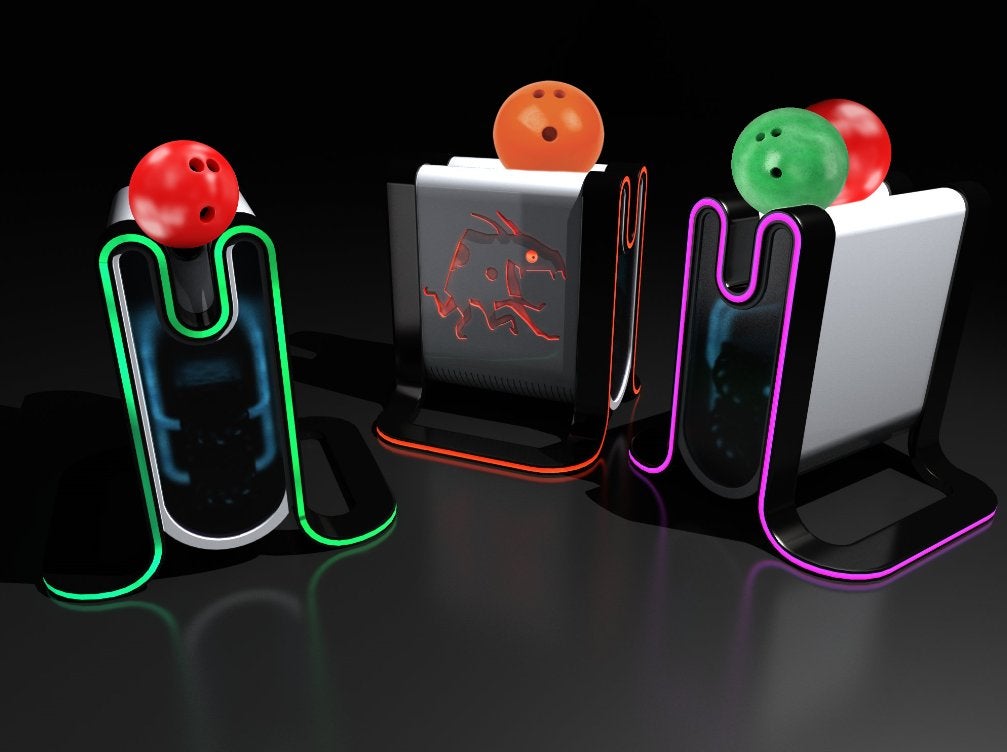 Slightly Mad CEO Ian Bell took to Twitter over the weekend to show off the first concept design images of the studio's planned console, the Mad Box.
"You want a Mad Box, you're going to be celebrating it!" read one of Bell's tweets among the images. "We aren't making no stinking black slider to hide away in your rack. We should all be proud of our gaming, we should celebrate it!"
The above design was one of several Bell posted, including designs with multiple colors, different carrying handles, a sleeker cube design with "standard cooling, and a more standard-looking rectangular design.
The Mad Box was announced late last week on Bell's relatively new, unverified Twitter account, but was then retweeted by the official Slightly Mad account. Per Bell's description, the console will be a standalone device that will also support VR and other existing PC peripherals, including the Oculus Rift, HTC Vive headsets, unspecified racing wheels, and fight sticks. VR, he said, is planned for 60 FPS "per eye" or 120 FPS for the console.
Bell said the console already had multiple investors, would be ready in about three years, and would be competitive with other major consoles with specs equivalent to a "very fast PC two years from now."
In tweets over the weekend, Bell offered a few more details about the console. He said the Mad Box is planned to have "one press deployable carry handle" and that the console "weighs very little" and will be able to wirelessly communicate with other Mad Boxes.
In another tweet, he extrapolated on his previous remarks that the console would be simple to develop for.
"All independent developers on Earth will be handed a cross-platform, 'almost one click export' engine to allow them to deploy their games on PC, Xbox, Playstation and Mad Box," he said. "Porting time will be minimal for those that have their own engine. The engine will be totally free."
Bell also offered "10K and free games for life" to whoever suggested to him the best slogan for the Mad Box. In a later tweet, he affirmed he wasn't joking.