Riot vets at Treehouse on leaving competitive behind for co-op
Codename: Islands studio execs on the misguided metaverse trend and the potential for survival crafting without being hunted by naked cannibals in the woods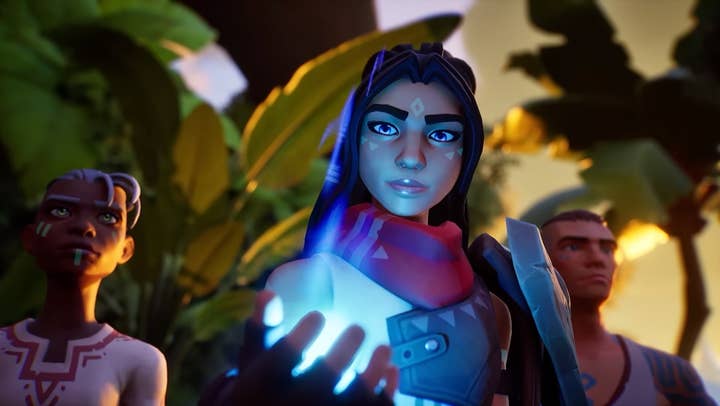 When we first heard from Treehouse Games, it was 2020 and the startup of six people was just getting started with a vision of creating cooperative social connection-building games for an audience that sees gaming as a venue to hang out with friends, the way others might go to get a coffee or dinner.
Since then, we've seen the advent and decline of the metaverse, with major companies chasing that dream as a driver of future growth for a while before shifting the marketing message to Generative AI as the next big thing.
With the bloom off the metaverse rose, Treehouse last month looked up from its work to release a teaser for its first project, the strictly cooperative survival crafting game tentatively known as Codename: Islands.
With as much overlap as there seemed to be between Treehouse's vision and that of the metaverse chasers, we touch base with Treehouse CEO Michael Chu and chief product officer Andrea Sepenzis to get their take on the trend, and why they seemed to sit on the sidelines for its duration.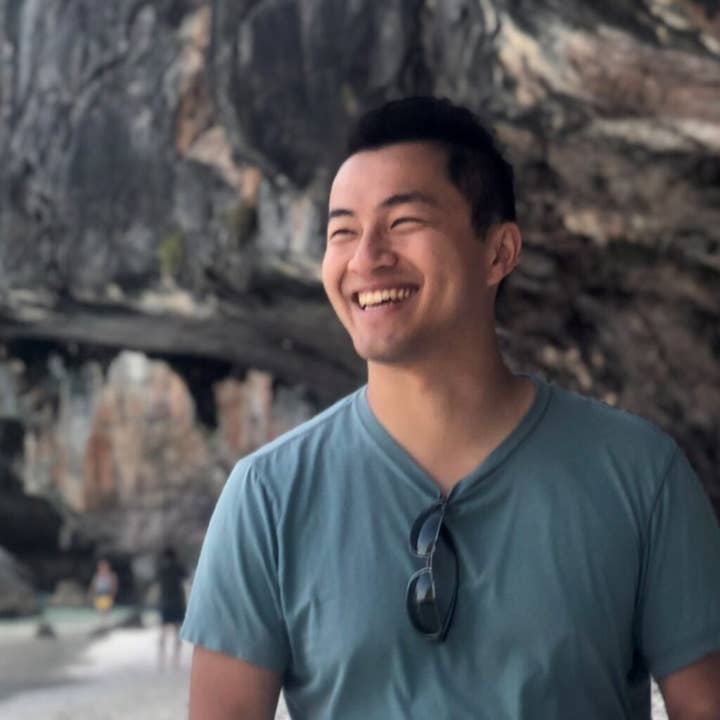 "As a core game developer, I think the metaverse wave felt like this vacuum of attention that skewed things in a way we weren't super-excited about," Chu says. "A lot of things people talked about – being interconnected and shopping in the same place you do X, Y, or Z activity – it really takes for granted what people want to actually show up and do, and the human needs they have. It's assuming those things will be there and then looking at how you can add on top of it. And in my eyes, you can't take that thing you actually want to spend time doing with your friends for granted. That's the hardest thing."
Sepenzis says people's need for a "third space" in addition to home and work has been well understood for a while, and one that has actually been met by games plenty of times, from MMOs to Second Life to Roblox to Minecraft.
"I think the mistake the tech folks made when looking at this opportunity space was they primarily thought of how they could commercialize and brand that kind of experience," Sepenzis says, "and they weren't thinking at all about what kind of experience it would need to be for people to want to be there."
Chu adds, "It was a difficult wave to watch because we're more focused on something you would love to engage in with your friends, and it's only made better by being able to interact with other people… As time goes on, as games become more and more a default way for people to spend time in their relationships, I think you're going to look to games to provide more of the things that real life provides."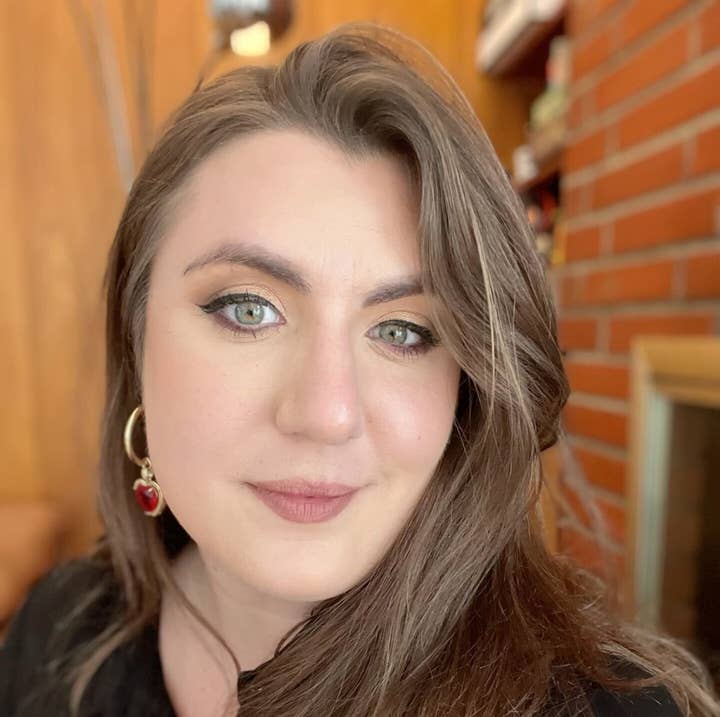 While Treehouse wasn't vocal during the metaverse trend, it wasn't exactly twiddling its thumbs. The studio grew to 27 people, has been putting together a second round of funding, and as Chu says, has taken a non-linear path to creating its first game.
A former colleague of Chu's at Riot Games, Sepenzis signed on about a year and a half ago, when Treehouse had a polished prototype and was about to shift into production on the game.
"But we were not feeling super strongly about it," Sepenzis says of that first prototype. "So at the time, I pulled the leadership team together to evaluate that playable. We decided to stick with our concept and stick with the general game thesis and direction, but take another crack at prototyping the core mechanics."
Nine months later, they had another prototype they felt a lot stronger about, and they're working toward shipping the game next year.
"The opportunity is in using a 100% co-op survival crafting game to invite in groups of friends who aren't well-served by the PvP survival crafting games"Michael Chu
Sepenzis is creative director on the project, which she sees as a more hands-on development role than the business strategy and research role she held at Riot.
"I was heavy into intelligence strategy, audience research and understanding," Sepenzis says. "Watching Michael try to apply that stuff directly, I was like, 'Oh actually I think I could do that and be more helpful on the ground,' which is something I had never considered."
Chu was likewise convinced Sepenzis could handle the role given his experience with her at Riot.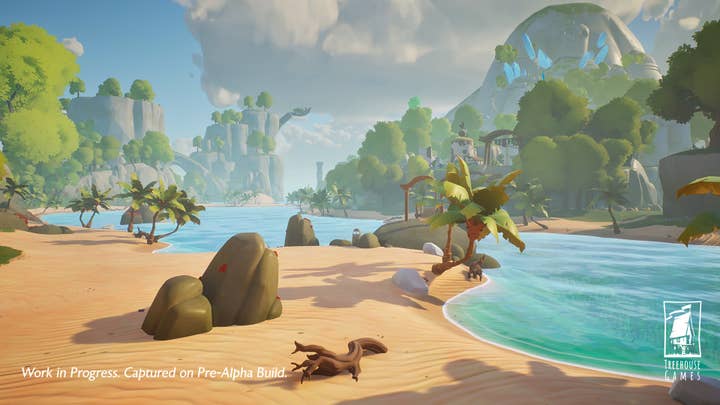 "It was my job was to create the next products for League of Legends to speak to the less hardcore competitive audience, create new permanent ways to play the game that avoided some of the pitfalls of brutal PvP," Chu says. "The person who did a lot of the research who drove that understanding of that white space back at Riot was Andrea."
He adds, "The timing of her joining was absolutely critical in terms of going through playtesting and seeing we were drifting toward more hardcore pools here when really, we think the opportunity is in using a 100% co-op survival crafting game to invite in groups of friends who aren't well-served by the PvP survival crafting games, or the ones where you're being hunted by naked cannibals in the woods.
"There's a much broader group of people here who would get a lot of the depth and joy and shared experience through a game like this, and we want to be the ones to provide it."
"Competitive games are not designed to create pro-social relationships between players. They are in many ways designed to create the opposite."Andrea Sepenzis
While Riot has struggled to manage toxicity in the League of Legends userbase, Sepenzis believes Codename: Islands' co-op emphasis should help make Treehouse's job more manageable on that front.
"There are tons of things you can do to make a competitive game community less toxic, but ultimately the mechanics of the game and the genre leave you in a state where no amount of Band-Aids can cause that to be a non-antagonistic social system," she says. "Competitive games are not designed to create pro-social relationships between players. They are in many ways designed to create the opposite."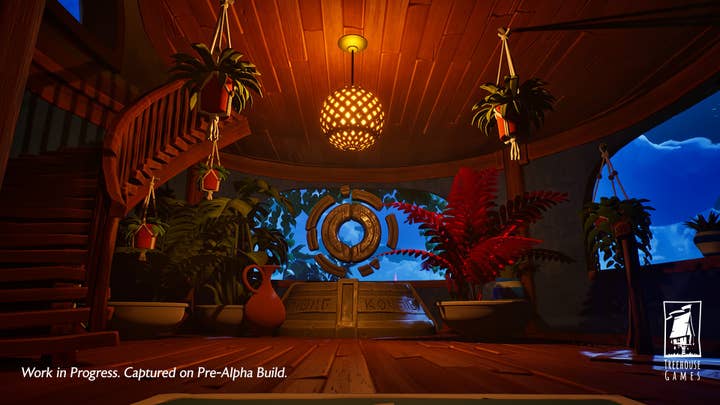 She readily acknowledges it's not impossible for competitive games to create pro-social relationships – she describes the "wartime bonding" players might feel with their teammates in such games can be quite powerful – but says there are other kinds of bonding that competitive games don't lend themselves to.
"A lot of our attraction to survival crafting as a genre is because it's a fantastic structure for making you surrounded by all these things you can do that aren't just exciting for yourself, but actually part of contributing to a shared trophy case with your friends," she says. "And that's really a big motivation for why we're leaning so hard into that."
Even if it's not a metaverse in the Ready Player One mold that so many have chased in recent years, Chu's convinced it's a significant opportunity just the same.
"We work in an industry where if we sit back and do literally nothing, the total population that plays games in the world is going to double by the time we retire," Chu says. "That's incredible, and rare, and amazing.
"And as that happens and games become part of everyday life around the world, we're going to look at all the things we get out of real-life relationships and start to question, 'Why don't I get that through games?' So much of the desire to build a game like ours is to attack that opportunity."