Richard Garriott's Portalarium raises $7 million
The social games developer is preparing to release its first feature product, Ultimate Collector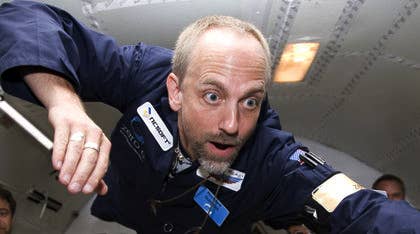 Austin, Texas-based Portalarium, a mobile/social developer formed by designer Richard Garriott in 2009, got a shot in the arm today, successfully closing a Series A round of funding worth $7 million. The round was led by m8 Capital, a London-based venture capital firm focusing on mobile technology investments.
Other contributors to the round included FF Angel of San Francisco, BHV Venture Capital of New York, and interestingly Portalarium co-founder Richard Garriott de Cayeux himself.
Portalarium said it would use the money to bolster the final development stages of its first feature product, Ultimate Collector, which is slated for release this summer on Facebook, browser and mobile platforms. The money will also be used to help launch production on Garriott's new role-playing game, Ultimate RPG / New Britannia (working title); that game is planned "primarily on mobile platforms."
"Following our early stage investment in Portalarium, announced in June 2011, we're pleased to further our commitment to Richard Garriott and to Portalarium," said m8 Capital General Partner, Joseph Kim. "Richard is one of the legendary developers in the gaming industry and his vision for this next era of mobile and social gaming will firmly position Portalarium as an industry leader. We are looking forward to a successful launch of the company's next game, Ultimate Collector, and to see how Richard will redefine the role-playing genre for the mobile-era."
"This is an important step for the growth of our company," said Garriott. "We are grateful for the confidence m8 Capital and Founders Fund have placed in our team and we believe gamers will ultimately reap the benefits from this partnership when they get a chance to play Ultimate Collector and see the unique mobile and social games that we are creating at Portalarium."
Portalarium announced late last month that it will be joining the new Zynga Platform Partners publishing program.