Plants vs. Zombies Adventures brings franchise to Facebook
PopCap announces a new Plants vs. Zombies for the social network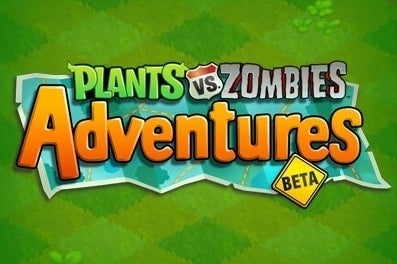 PopCap announced today Plants vs. Zombies Adventures, a brand-new title for Facebook. The company said that closed beta testing would begin today, with a wider release planned for later this spring. Plants vs. Zombies Adventures is an all-new experience, taking players on road-trips to different locations to fight the zombie horde.
"Plants vs. Zombies Adventures is a highly accessible, zombie-zapping adaptation of the original game designed specifically for Facebook," said PopCap San Francisco studio head Curt Bererton. "The game not only offers up exclusive new plants and zombies along with old favorites, it features all-new forms of zombie combat that will open PvZ to a whole new world. We like to think we're creating a brand new twist on the classic Plants vs. Zombies that is the most social, shareable and expansive Plants vs. Zombies experience ever."
PopCap has also revealed the release window for Plants vs. Zombies 2, pegging the game as an early summer launch.