NPD: Star Wars Jedi: Fallen Order debuts at No.2 in the US for November
But Pokemon would have overtaken it if sales of all versions were combined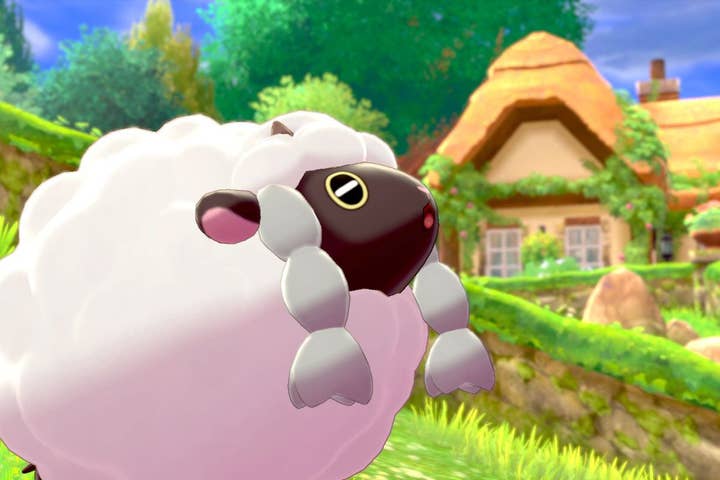 Star Wars Jedi: Fallen Order, Pokemon Sword, Shield, and the Pokemon double pack vyed for placement on the NPD charts for US dollar sales in November, and when taken separately, Fallen Order managed to win out.
Respawn's story-focused Star Wars title debuted at No.1 in the United States by dollar sales in its launch month of November, coming in under only Call of Duty: Modern Warfare, which maintained its spot as the best-selling game of 2019 so far. Star Wars Jedi: Fallen Order is now the No.9 best-selling title of 2019 so far, coming in under Super Smash Bros. Ultimate (which is now the best-selling fighting game in US history) and above Anthem.
Pokemon Sword, the Pokemon Sword and Shield Double Pack, and Pokemon Shield took spots No.3, 4, and 5 respectively, though according to NPD analyst Mat Piscatella, if the three titles were combined they would have ended up collectively at No.2 for the month. And that's not including digital sales. They also collectively saw the highest launch month dollar sales of any Pokemon release in US history.
For other categories, the waning console generation trends continued to bring total game spending for the month to $2.3 billion, down 19% year-over-year. Hardware spending was down 26% year-over-year to $891 million, with the Nintendo Switch remaining the best-selling console for the month and the year so far. Accessory and game card spending was down 14% to $433 million, with the Xbox Elite Wireless Controller Series 2 leading accessory sales.
Here's the US Top 20 for the period between November 3rd and November 30th, 2019, courtesy of The NPD Group::
1. Call of Duty: Modern Warfare 2019
2. Star Wars Jedi: Fallen Order ^
3. Pokemon Sword*
4. Pokemon Sword and Pokemon Shield Double Pack*
5. Pokemon Shield*
6. Madden NFL 20
7. Death Stranding
8. NBA 2K20
9. Need for Speed: Heat
10. Luigi's Mansion 3*
11. FIFA 20
12. Borderlands 3
13. The Outer Worlds
14. Just Dance 2020
15. Mario Kart 8*
16. The Legend of Zelda: Breath of the Wild*
17. Super Smash Bros. Ultimate*
18. Tom Clancy's Ghost Recon: Breakpoint
19. Grand Theft Auto V
20. Mortal Kombat 11
*Digital sales not included
^Steam sales not included