November spending down 10% compared to 2020 | US monthly charts
Hardware sales were at their lowest for a November since 2016, but Switch is still on a high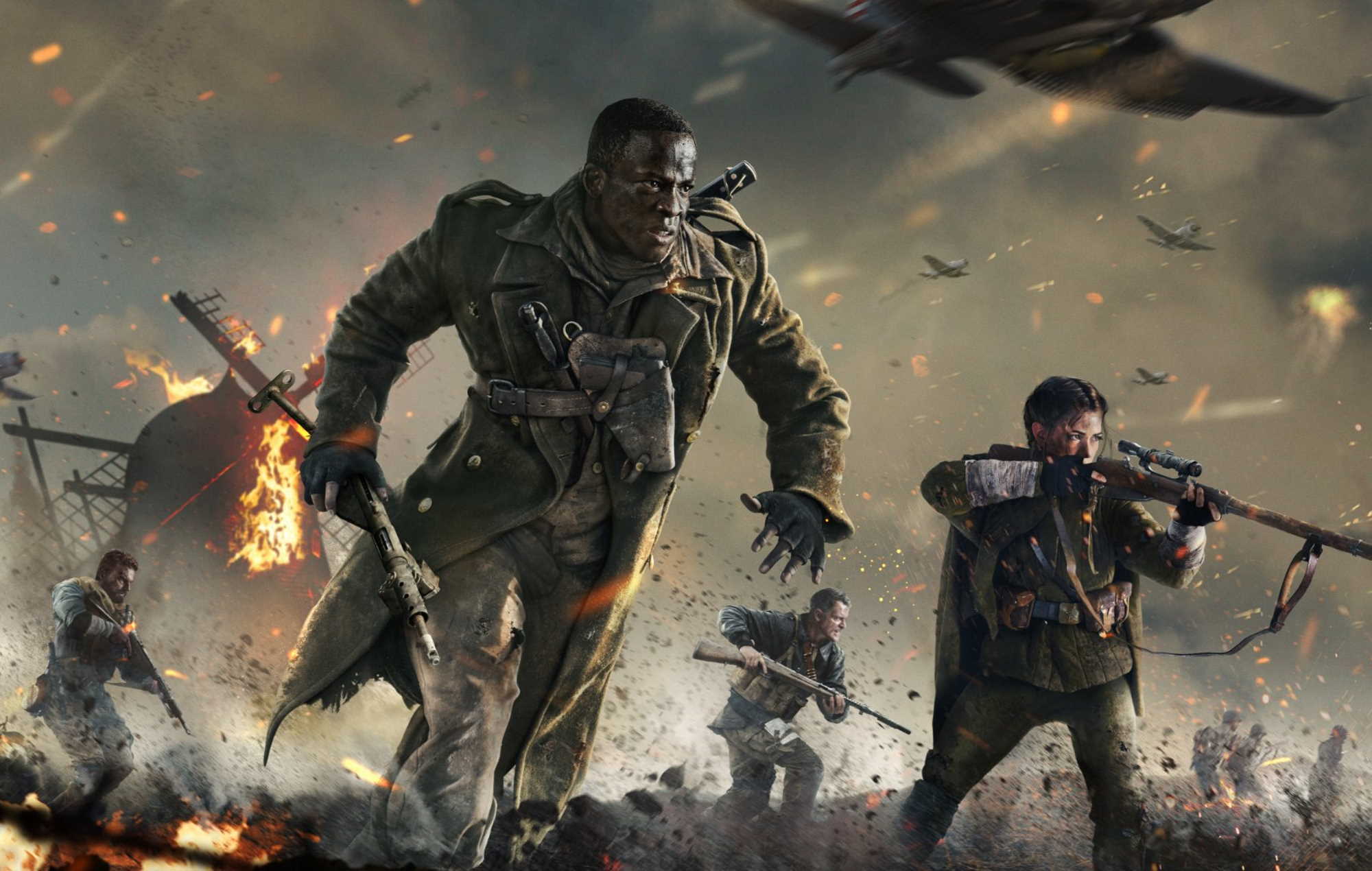 The NPD Group released its US charts for November 2021, with consumer spending decreasing 10% year-on-year to $6.3 billion.
Looking at year-to-date data though, spending is on the rise, with a 9% growth to reach $52.9 billion.
Hardware was particularly in decline this November in the US, with sales dropping 38% compared to 2020, to $883 million.
NPD's analyst Mat Piscatella said it's the category's lowest total since November 2016, "driven by a lack of available console inventory."
Nintendo's Switch remained the best-selling console for the month, and the year to date. It sold 1.13 million units in November in the US, and has been the best selling console in the country for 35 out of the last 36 months.
Looking at software, Call of Duty: Vanguard was unsurprisingly the best selling title of November. It's the 14th consecutive year a Call of Duty game takes the top of the charts on its release month. Vanguard also became the second best-selling game of 2021 to date, behind Call of Duty: Black Ops Cold War.
Taking No.2 in the November charts was Battlefield 2042, followed by Pokémon: Brilliant Diamond and Shining Pearl, though digital sales are not included for Nintendo's titles.
Forza Horizon 5 charted at No.4 and set a new sales record for the Forza franchise, Piscatella noted.
Also of note was Shin Megami Tensei V, which charted at No.16 and became the "highest launch month dollar sales of any Shin Megami Tensei title in history."
Finally, accessory sales were down 20% year-on-year, to $258 million, which is its lowest for a November since 2017.
Here are the US Top 20 (based on dollar sales) for the period between 10/31/2021 through 11/27/2021, courtesy of the NPD Group:
| Last Month | This Month | Title |
| --- | --- | --- |
| NEW | 1 | Call of Duty: Vanguard |
| NEW | 2 | Battlefield 2042 |
| NEW | 3 | Pokemon: Brilliant Diamond/Shining Pearl* |
| NEW | 4 | Forza Horizon 5 |
| 4 | 5 | Madden NFL 22 |
| 8 | 6 | Mario Party Superstars* |
| 7 | 7 | Marvel's Guardians of the Galaxy |
| 6 | 8 | FIFA 22 |
| 1 | 9 | Far Cry 6 |
| 10 | 10 | NBA 2K22* |
| NEW | 11 | Just Dance 2022 |
| 11 | 12 | Mario Kart 8* |
| 17 | 13 | Marvel's Spider-Man: Miles Morales |
| 15 | 14 | Animal Crossing: New Horizons* |
| 2 | 15 | Back 4 Blood |
| NEW | 16 | Shin Megami Tensei V |
| 16 | 17 | Minecraft |
| 20 | 18 | The Legend of Zelda: Breath of the Wild* |
| 14 | 19 | Super Smash Bros. Ultimate* |
| 13 | 20 | Ghost of Tsushima |
*Digital sales not included