New sub-$150 Android tablets appearing
Toys R Us has a 7-inch "kid's tablet", Ainol introduces the $139 Novo 7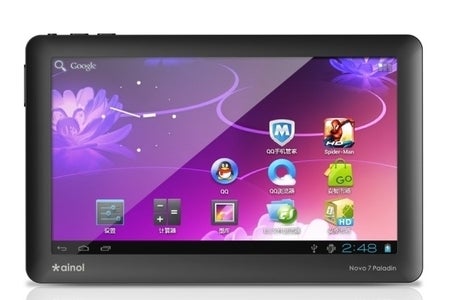 The tablet wars are certainly heating up for the holidays, as Toys R Us introduces the 7-inch Tabeo 'kid's tablet' for $149. More details will be announced later today, according toThe Wall Street Journal.
It's not clear what capabilities it may have or how it will compare to the $159 Kindle Fire, but the low price is sure to attract attention from parents shopping for tablets this Christmas.
Another entry in the tablet wars is the Novo 7 Crystal tablet from Chinese manufacturer Ainol, priced at only $139. This tablet features a dual-core processor running at 1.5 GHz, 1 GB of RAM and 8GB of storage. The tablet's 7-inch screen has a 1024 x 600 resolution and weighs only 328 grams, or less than three quarters of a pound, and it's running Android 4.1, also known as Jelly Bean.