New chief customer officer for Keywords
Jaime Gine joins technical services provider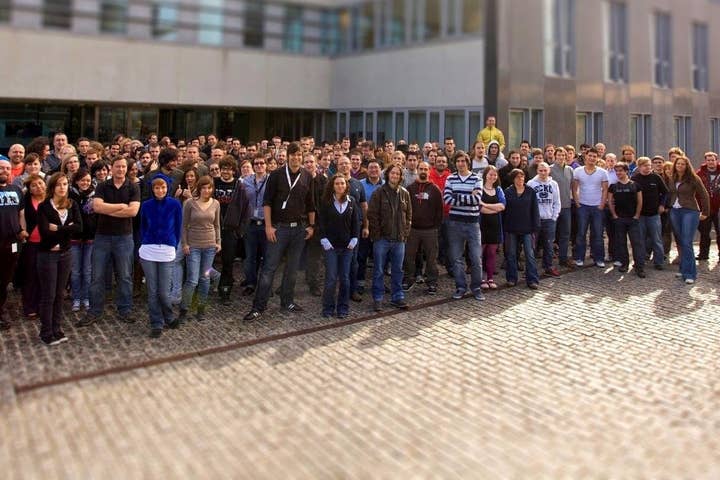 Jaime Gine, formerly the VP for International Development Services at Electronic Arts, has joined international technical services provider Keywords in the newly created role of chief customer officer.
"I have known Keywords for many years, both as a client and as colleagues from the same industry supplying the same services. We have had many discussions on strategy, participated together in industry benchmarking and share a passion for videogames and the belief that they are the future of entertainment," said Gine.
"I consider Keywords Studios to be the leader in the market for the delivery of high quality developer and publisher services, and I am delighted to be joining Keywords as a member of its Executive Management. I look forward to working with a team of remarkable talented people and helping them deliver integrated development services on a variable cost basis to our clients, allowing content creators to focus on what is most important to them and giving them the space and time to unleash their creativity and keep pushing the boundaries of what is possible."
Keywords works with companies like Microsoft, Supercell, King, Bandai Namco, Sony, Konami, Electronic Arts, 2K, and Square Enix and has contributed to games like Tom Clancy's The Division, Halo 5: Guardians, Dark Souls III, Quantum Break, Rise of the Tomb Raider and Clash Royale.
Gine will be based in the Madrid office and his duties will include overseeing the integration of recent acquisition Synthesis, a localization and audio services company.
"We are delighted that Jaime has chosen to join us as we continue the fast paced organic and acquisitive growth path we are pursuing. Game developers and publishers are faced with an increasingly complex environment and as they chose to focus their attention on the creation and exploitation of their enormously valuable IP and franchise titles, so they can rely on us for the means of production and ongoing support," added Keywords chief executive Andrew Day.
"The appointment of Jaime with his background as an Executive in a leading games company, his experience of providing many of these same services for EA and its partners, and his earlier career in localization and development services, ushers in a new phase of development at Keywords in which we will be working with clients to configure services and talent from Keywords studios around the world to best fit with publishers' needs, including taking on teams from within our clients as we did with EA in Singapore and, more recently, Ankama in Manila. With 3 managed service operations now running successfully in Dublin and in Seattle, in which Keywords fully resource and manage operations on behalf of our clients in a dedicated but flexible manner, we believe the time is right to leverage our worldwide reach, our games services expertise and our financial strength to accelerate these larger scale outsourcing initiatives."