n-Space names EA vet Dan Tudge as new president
Dragon Age: Origins director steps into role as studio co-founder Dan O'Leary moves to CEO position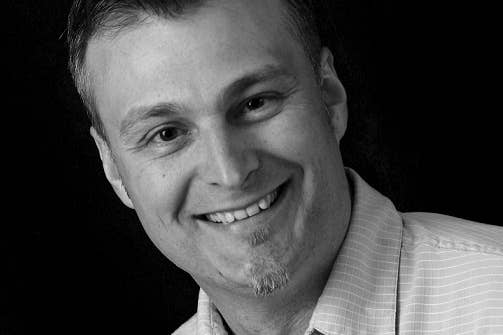 n-Space is shaking up its leadership ranks. The company today announced that former Electronic Arts VP and executive producer Dan Tudge is its new president. The former n-Space president, studio co-founder Dan O'Leary, has taken a new title, and now serves as the company's CEO.
This is not the first time Tudge has helped run an independent studio. He founded Exile Interactive in 2000, and headed up the World Series Baseball 2K developer for six years. Since then, Tudge has worked at BioWare (where he directed Dragon Age: Origins), Propaganda Games, and most recently, Electronic Arts proper.
"This move marks an important inflection point in n-Space's 18+ year history," O'Leary told GamesIndustry International. "Like many independent developers, we have faced great challenges in the past 5 years, but I'm happy to say that, in spite of it all, we are once again stable, growing and working on great games with amazing partners. Dan's passion, expertise and experience will help continue that trend, paving the way to even greater opportunity, stability, and success in the future."
Three years ago, O'Leary had to publicly refute reports of n-Space's closure after a round of layoffs. At the time, he promised, "n-Space is down, but definitely not out."
Since then, the studio has released a handful of big-name games for portable platforms, including Call of Duty: Modern Warfare 3 for the DS and Skylanders Giants for 3DS. Its latest title, Skylanders: Swap Force for 3DS, will launch this fall.