Madden franchise sales at 99 million
EA Sports staple ready to pass age and sales milestones with this fall's Madden NFL 25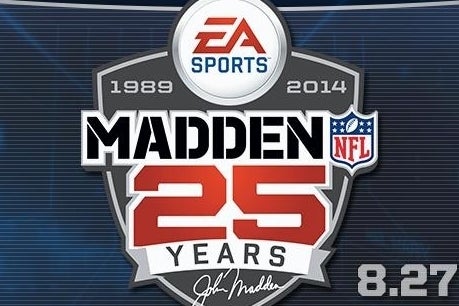 Electronic Arts' Madden series of football games is on the brink of a major career milestone. In announcing Madden NFL 25 today, EA confirmed that the pigskin sim series has sold through roughly 99 million copies, bringing in a total of $3.7 billion in revenue.
That isn't the only milestone the franchise is passing this year. As the name of the newest iteration suggests, this year marks the series' 25th anniversary. The original John Madden Football launched without the NFL license on home computers in 1988. It took on the official NFL license in 1993 with Madden 94, and has kept the twin licenses ever since.
Assuming it hits the 100-million mark with this year's installment, Madden would join a handful of other Electronic Arts franchises with nine-digit sales figures. The Sims crossed that threshold in 2008, followed by Need for Speed in 2009 and FIFA in 2010.
Madden NFL 25 is set for release August 27. EA will hold a vote to let Madden fans choose a cover athlete from a range of current and former NFL players.