Mad Catz swings back to profit for Q3 FY2015
Improved efficiency and Asian growth offsets challenging EU & US environments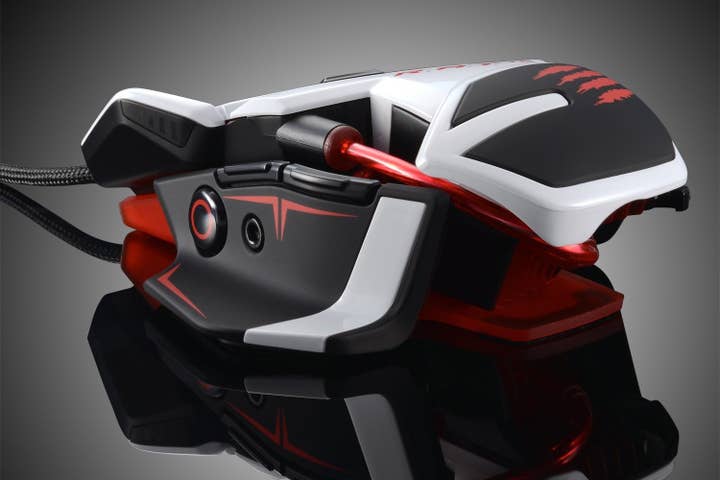 Peripherals manufacturer Mad Catz has posted a quarterly profit for Q3 2015, with increased operational efficiency and Asian growth offsetting a drop in American and EMEA sales.
The company's bottom line was a net income of $1.36 million for the quarter and a loss of $800,000 for the nine months of the financial year so far. Total revenues were down 7 per cent to $30.5 million for the quarter, with a sharp 15 per cent drop off in EMEA and a 3 per sent slide in the Americas. APAC sales jumped up by 50 per cent to close the gap somewhat, but still represent the small region for the company.
Operating expenses dropped by 15 per cent to $6 million. The full report is here
"Despite the challenging top-line environment, we continue to make operational progress across our organization, creating a more streamlined business model with greater accountability and cost efficiency," said CFO Karen McGinnis. "These efforts resulted in a 145% improvement in quarterly operating income over the prior year, and will ultimately allow us to better compete in a global marketplace and position Mad Catz for long-term success in growing our business."
CEO Darren Richards identified adaptation to mobile and geographical diversity as key to the company's future.
"Looking ahead, we remain confident that our brands are strong, that our product portfolio is poised to gain considerable leverage from the ongoing console transition as well as the shift towards mobile gaming, that our geographic footprint is broad and diverse and gaining clear market share in key markets like Asia, and that we are executing well in an evolving marketplace on the back of the recent console transition."