Livestreaming pandemic surge sustained through Q2
StreamElements says hours watched on Twitch jumped 56% over first quarter of year while Facebook Gaming rose 75%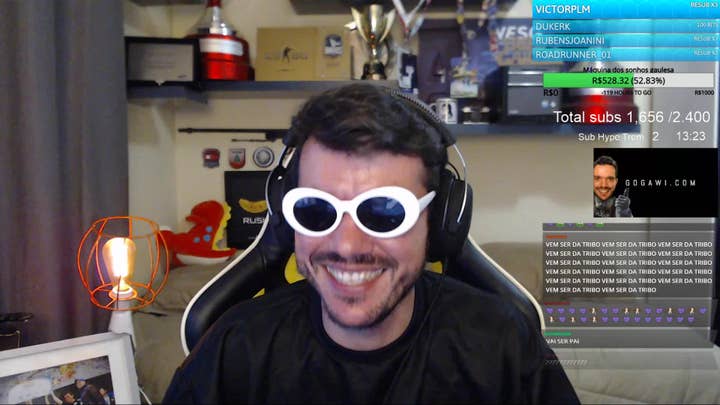 While countries around the world were alternately relaxing and tightening lockdowns as the COVID-19 pandemic played out in recent months, the impact on livestreaming platforms was fairly uniform.
StreamElements today released its second quarter livestreaming report in cooperation with it analytics partner Arsenal.gg, showing both Twitch and Facebook Gaming consistently posting significant increases to overall hours watched on their platforms for April through June.
Twitch saw roughly 5.2 billion hours watched in the second quarter, up 56% from the first quarter. It peaked in April with 1.8 billion hours watched and declined slightly over May and June. All three months were well above the results of the first quarter.
The numbers were up even more significantly year-over-year, as Twitch hours watched jumped 86% from the roughly 2.8 billion total for the second quarter of 2019.
Facebook Gaming followed a similar pattern, with StreamElements reporting the platform growing its hours watched by 75% quarter-over-quarter. It peaked in May with 342 million hours watched, but only declined slightly in June to 334 million hours watched.
The report did not include the quarterly numbers for Mixer, as Microsoft announced on June 22 that it would be closing the service down and redirecting users to Facebook Gaming instead. Mixer was supposed to shut down yesterday but remains up and running as of this writing.
As far as larger trends, StreamElements CEO Doron Nir noted that the company has seen significant increase in non-gaming content on Twitch, particularly the Just Chatting, Music, and Travel & Outdoors categories.
Beyond that, Nir said streaming is increasingly international.
"The top 4 streamers on Twitch all hail from outside the US with Spanish, Portuguese, and French speakers all in the top 10," Nir said. "By strategically acquiring top talent in places like Asia and Latin America, a lot of Facebook Gaming's momentum is also coming from around the world with a top 10 that is all international."
In June, the top five Twitch streamers in order of hours watched were Gaules (Brazil), xQc (Canada), AuronPlay (Spain), Pestily (Australia), and Tyler1 (USA).