Keywords Studios acquires Player Research in deal worth £1.3m
Brighton-based consultation and user testing service joins burgeoning empire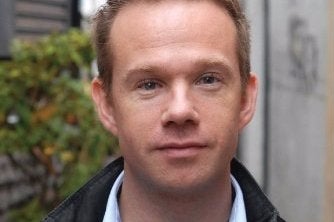 Keywords Studios has continued its spate of acquisitions by purchasing the Brighton-based user-testing consultancy Player Research for £1.3 million. Keywords will pay £700,000 in cash and just over 65,000 Keywords shares, with a potential further £300,000 in bonus payments should Player Research hit certain targets over the next two years.
Keywords acquired the company from founder Graham McAllister and his team with the intent of adding another dimension to its growing list of industry services, which has been bolstered considerably with several global purchases over the last three years, with Keywords properties now in Montreal, Dublin, Singapore, Tokyo and Beijing amongst others.
Keywords COO Giacomo Duranti says the deal was the result of years of successful collaboration to mutual benefit.
"Keywords and Player Research have been exploring opportunities together over the past 3 years," said Duranti in an accompanying release. "As both companies have expanded their services to multiple points along the games lifecycle the fit between us has become increasingly apparent.
"We believe that by integrating Player Research within the Group, and rolling out its services into our existing studios to provide reach into all major gaming regions, we will be able to leverage the intellectual capital, talent pool and execution capability of both organisations to significantly enhance the value we are able to bring to our clients. We are delighted to be able to welcome Player Research's highly talented team to the Keywords family and we look forward to working closely together to build upon Player Research's excellent reputation and loyal client base."
"Since founding the company in 2012, we've been able to grow our services consistently year-on-year to meet our client needs," added McAllister. "The next step for Player Research is to expand our reach into new regions throughout the world and to increase the offerings we're able to provide. Becoming part of the Keywords family represents an exciting step in our growth and gives us an incredible partner and perfect platform from which to achieve our ambitions."