Kerbal Space Program team suffers eight departures
Fans surprised at mass team change, Squad insists that more content is planned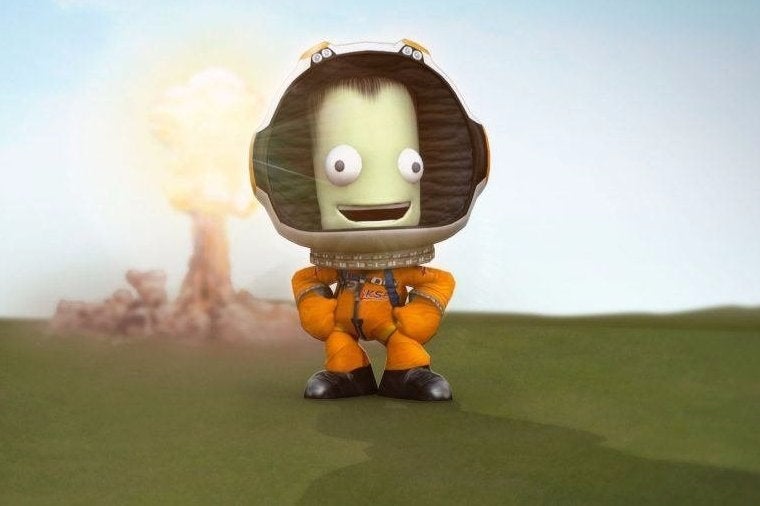 Eight members of Kerbal Space Program's core team have left its developer, Squad, prompting some of its engaged fans to question the future of the game.
The departures were announced on Reddit, in a post that stated, "all good things must come to an end, and so it is for us. It is time for each of us to move on from Squad." Specific details of the mass departure were not provided, beyond the fact that Kerbal Space Program's 1.2 update had recently been completed.
The post was signed, "your Kerbal developers Mike (Mu), Bill (Taniwha), Nathanael (NathanKell), Sébastien (Sarbian), Jim (Romfarer), Brian (Arsonide), Chris (Porkjet), Nathan (Claw)."
Responses to the news have been a mix of thanks for a job well done, and legitimate confusion that so many of the Kerbal team had left Squad in such a brief window. One Reddit user, Nori-Silverrage, observed that, "with this group leaving, the whole core of the KSP team is now gone."
Squad's community manager - posting under the name "UomoCapra" - eventually stepped in, offering the reassurance that, "the foundations, the vision and passion that made the game possible in the first place hasn't changed and it will continue to guide us in the future. Squad, the creator of the game, its team, alongside with the newcomers and collaborators, will continue making this the greatest game it can be."
The same person also posted on the Kerbal Space Program forums, providing more detail on Squad's plans. The Mexico City-based developer is currently engaged in finding new "talents" to help take the game forward, and it has also resolved to attend more public events, "because we want to have a closer relationship with our fans."
On Linkedin, Squad is listed as having between 11 and 50 employees.