How Critical Force achieved 21m downloads without paying for user acquisition
The Finnish studio's founder Veli-Pekka Piirainen warns that too many young games companies "trust in miracles"
This article was first printed in the GamesIndustry.biz Mobile Newsletter. To receive these special emails, sign up here.
The barrier to entry on mobile is practically non-existent at this stage. Anyone can release a game for iOS or Android, but convincing people to play it? That's the real challenge.
There's an entire industry around user acquisition on mobile, with countless companies charging developers for their expertise and promising significant increases in their audience if such services are employed. Yet one studio has managed to achieve success without such an investment .
Finland-based developer Critical Force is best known for its mobile FPS Critical Ops, a title with esports ambitions and a respectable 21m downloads. While the studio hasn't managed to retain all of these players - as so few mobile developers manage to do - it has nonetheless garnered a sizeable and loyal audience of over 800,000 daily players and more than 6.6m monthly active users. Again, the company stresses, all without paying for user acquisition services.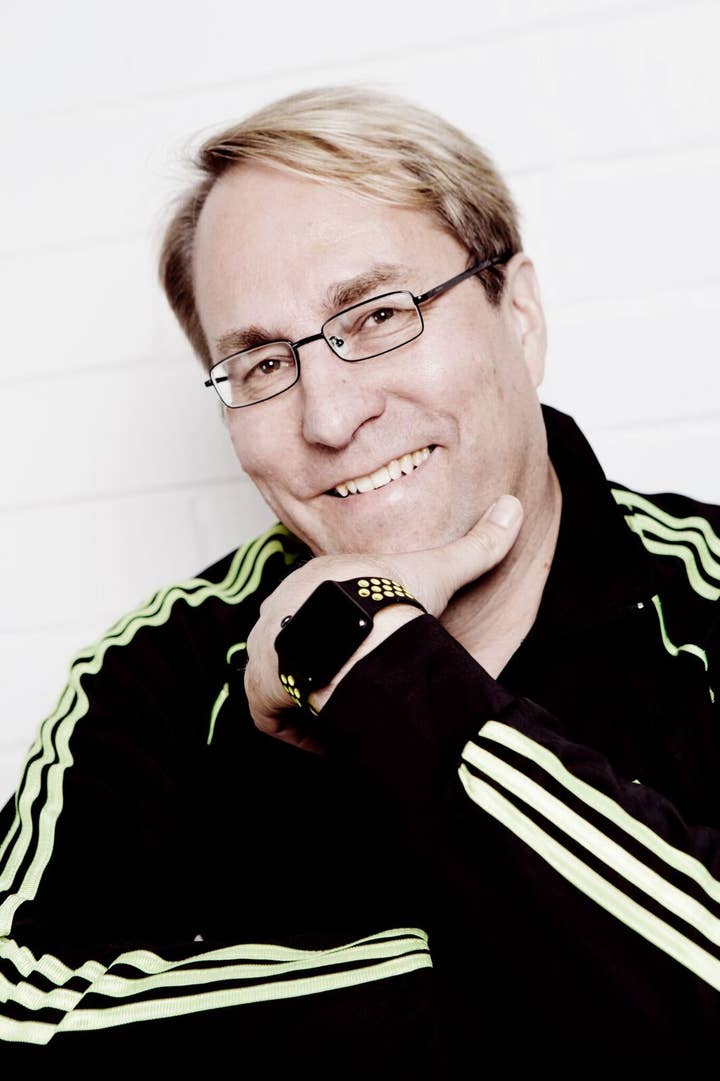 So how were these figures accomplished? Speaking to GamesIndustry.biz, CEO and founder Veli-Pekka Piirainen (pictured below) attributes it to a comprehensive strategy, sheer determination and a lot of hard work.
First of all, the studio strives to make Critical Ops one of the highest quality multiplayer shooters available for mobile, achieved in part thanks to early testing two years ago. A planned roadmap was drawn up for the game, and so far the developers have managed to stick to it.
Engaging with the audience from an early stage was also crucial. Every email enquiry is answered, and the Critical Force team prides itself on its ethos of listening to and respecting the players. That respect even extends to the business model, with the Finnish studio determinedly avoiding a pay-to-win scenario. Piirainen adds: "Players hate pay-to-win. We wanted to keep Critical Ops as a pure skill-based competitive game."
Social media and forums have helped to keep players on side, with weekly livestreams updating players on progress with the game's ongoing development. The aforementioned roadmap is public so players can not only see which features are planned, but when they can expect to see them implemented.
"We didn't specifically determine not to pay for UA. We just didn't need to pay for it, because our strategy seemed to work well"
The studio even works with "small and medium sized YouTubers". Piirainen advises that it's best to work with content creators "who love your game and who are not paid YouTubers", suggesting developers and channel hosts can "grow together". He even claims Critical Force has helped some of its YouTube partners rise from 500 subscribers to 50,000.
Finally, in keeping with the game's plans for esports, the studio has been arranging tournaments for the past year and a half in the hopes that events like this will draw more attention to Critical Force. All of this combined requires a lot of work but the result is that Piirainen and his team have seen a much more organic process of user acquisition.
"We didn't specifically determine not to pay for UA," he explains. "We just didn't need to pay for it, because this strategy seemed to work well and the game has been viral from the very beginning."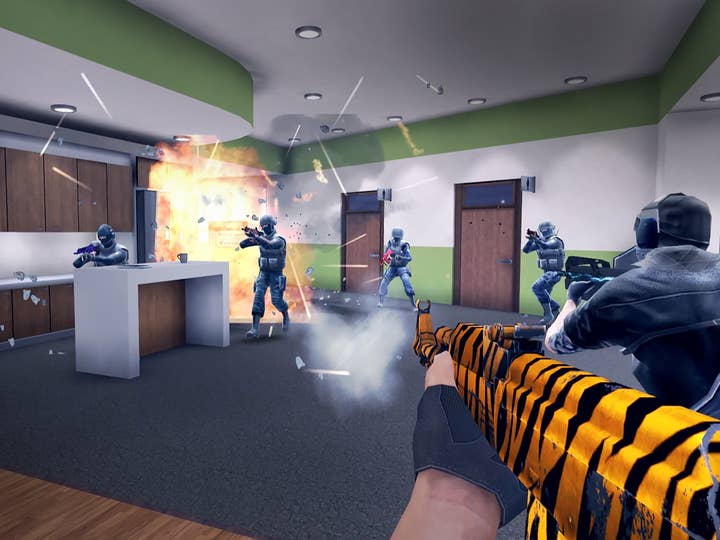 You could argue that embarking on such a strategy - and indeed the success of Critical Force's efforts - undermines the offerings from those user acquisition specialists. But Piirainen maintains that there is still value to these businesses, particularly for small and newly-established studios.
"If a company can afford hiring their own UA person, then they should. Keeping everything in your own hands is always the best option"
"Experienced UA professionals are hard and expensive to hire as employees in your company," he says. "Especially smaller companies, who cannot afford hiring a full-time UA person, will get benefit from these services. Of course, if a company can afford hiring their own UA person, then they should. Keeping everything in your own hands is always the best option I think.
He continues: "[Our success] does not mean that we will not use paid UA in the future. Critical Ops is not pay-to-win and the game is not even feature complete yet. We will make the game feature complete and add different kinds of monetisation mechanics in the game before we start looking for the best paid UA channels for our purposes.
"In the future esports will boost our UA significantly, because it gives lots of visibility and downloads for our game. Our strategy works best for games whose lifecycles are very long and that can gather a dedicated fanbase, like real-time multiplayer hardcore games. Our UA strategy most likely does not work with very casual games,"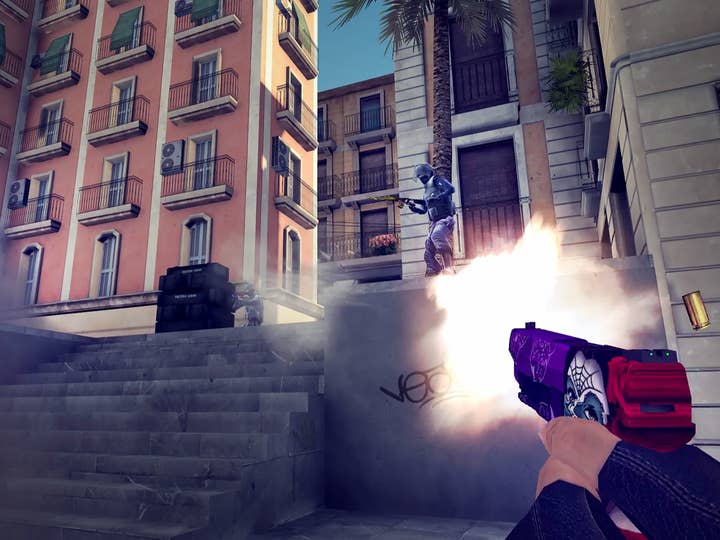 He warns that other developers need to consider user acquisition very carefully if they are planning to enter the mobile space. The process is costly either way, whether you employ the services of specialists or embark on your own strategy similar to that of Critical Force.
"Small studios and start-ups usually underestimate the difficulty and expensiveness of acquiring users," says Piirainen. "That's why they should think about alternative UA strategies as we did.
"Young and inexperienced game companies trust in miracles. They believe that their game is special. Soon they encounter the brutal reality"
He continues: "Underestimating the difficulty of acquiring users is a common mistake. Young and inexperienced game companies trust in miracles. They believe that their game is so special, that it will become a viral hit. Soon they encounter the brutal reality, because nobody downloads their game.
"Another common mistake is blind spending in UA across random channels without proper targeting. You should know your players. But the biggest and definitely the most common mistake is not testing your game with a big mass of real players early enough. Luckily Google Play now has early access, as well as alpha and beta testing."
For all the pitfalls that await developers, Piirainen stresses again how important a solid UA strategy is not only to the future of your game but also your studio. And as the mobile market becomes even more competitive, user acquisition will be become even more crucial.
"Because UA is so expensive and the top-grossing companies like King, Supercell and MZ use many millions per day in UA, it is very hard for smaller companies to compete against them," says Piirainen. "That's why smaller companies need to find out different kind of UA possibilities. Influencer marketing has grown rapidly lately and smart guerrilla marketing can also give good results. In performance marketing, big data analytics and AI will have a big role in accurate customer targeting in the future.
"We will keep our current UA strategy as a core, but we will start to make clever and small size performance marketing and influencer marketing in the future too. We have a proven concept now and we will use the same methods also for our next title. We have learned, that the players are the most important. If you care and love them, they also love back."