German regulator prompts Valve crackdown on Steam Nazis
Valve pledges to better train moderators after media agency finds dozens of banned symbols, slogans, anti-Semitism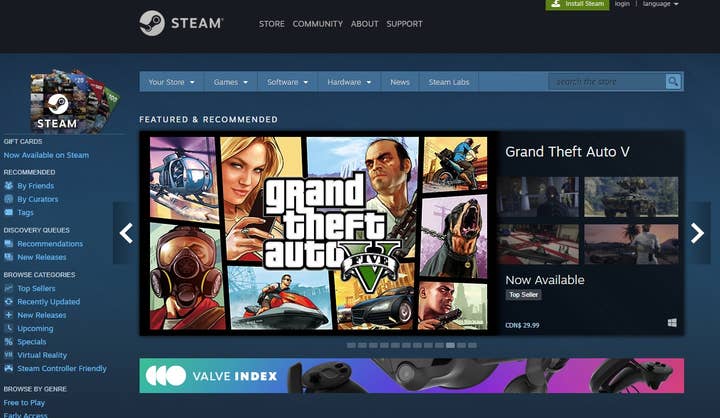 Valve has once again scrubbed a smattering of Nazi-ism off Steam after having it pointed out to the company. But unlike previous instances, the party raising the issue with Valve this time was not the press but the German regulator Media Agency Hamburg/Schleswig Holstein (MA HSH).
This week the MA HSH announced that it informed Valve that it was hosting dozens of violations of German law on Steam, pointing it to 28 wallpapers and 30 user profiles that used pro-Nazi slogans and symbols banned by the country when not used for educational, critical, or satirical purposes. The MA HSH also brought attention to a user group calling for the death of all Jewish people in its description.
The agency said Steam removed the reported content with a handful of exceptions, and pledged to better train its community moderators. GamesIndustry.biz has reached out to Valve for comment but has not received a response as of this writing.
Valve has come under criticism repeatedly for its reactive approach to dealing with hate on Steam, with groups like Motherboard, Huffington Post, and The Center for Investigative Reporting raising concerns about the way it handles its community.
Two years ago, Steam had 29 volunteer community moderators and 12 Valve employees listed on its moderators page. Today it has 21 volunteer community moderators and 13 Valve employees. The Steam website indicates it has 13.97 million people online currently, 3.56 million of which are actually playing a game.