GameStop to acquire ThinkGeek
Update: Retailer completes Geeknet acquisition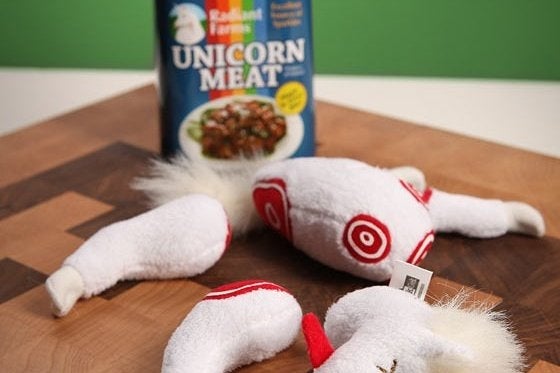 Update
Retailer GameStop has confirmed that it has now completed its acquisition of Geeknet, home to the cult ThinkGeek online store.
"This acquisition is another example of our on-going efforts to leverage our core competencies to diversify and expand into new and growing categories," said GameStop CEO Paul Raines.
"The collectibles category is a rapidly growing segment and Geeknet provides us with a strong consumer brand, product development expertise and meaningful vendor partnerships, all of which position us to become the market leader. We welcome the Geeknet team and their ThinkGeek brand into the GameStop family of brands."
Original story
Retailer GameStop is now the proud owner of the parent company of ThinkGeek, that online purveyor of gadgets, Portal 2 branded sweatpants and canned unicorn meat.
The deal boasts a total equity value of around $140 million, including $37 million of cash and cash equivalents as of March 31.
"This acquisition creates value to all stakeholders involved," said CEO Paul Raines.
"The addition of Geeknet is an important expansion of our global multichannel platform and we are excited to leverage their product development expertise to broaden our product offering in the fast-growing collectibles category and deepen relationships with our existing customer base."
Gamestop had to beat Hot Topic to win the deal. The clothing retailer reportedly offered a deal valued at $122 million. Hot Topic will receive a termination fee from ThinkGeek for an undisclosed amount.
"Our Board and management team believe this transaction is in the best interest of Geeknet and its stockholders," added Kathryn McCarthy, CEO of Geeknet.
"As a part of GameStop's family of brands, Geeknet will be well-positioned to achieve our goals of increasing our brand awareness and expanding our product offerings."
GameStop expects the deal to add an immediate incremental $100+ million in annual net sales to its books.