GameStop rolls out Android tablets to 1600 US stores
Acer, Asus and Toshiba devices go nationwide following successful soft launch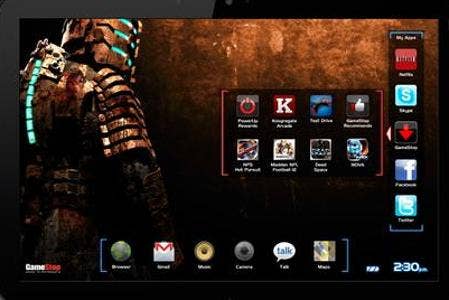 GameStop has rolled out its line of Android tablets to more than 1600 US stores.
The retail giant unveiled its line of branded devices last year, and began with a soft launch at 200 stores last November. Evidently, the trial period was a success, and the tablets are now available in the majority of the company's American stores.
The GameStop tablet line includes the Acer Iconia Tab A200, the ASUS TF300T and the Toshiba Excite 10. Each one is preloaded with Dead Space, Re-Load, Sonic CD, Monster Madness, Riptide and Cordy, the Kongregate Arcade app, and a free copy of Game Informer's digital edition.
GameStop intends to introduce a streaming service for the tablet devices, and a controller to encourage developers to develop and port more "immersive" games for the devices.
"Our thought is that the tablet is a great immersive gaming device so it's hard for us to envision how that tablet will really function as such without some sort of controller," GameStop president Tony Bartle told GamesIndustry International last year.
"So we've created a controller that we're testing to really allow for immersive gameplay. It's hard to imagine how to stream a game - let' say Modern Warfare 3 - onto a tablet and then play it with your finger."