GameStop loses $624 million in Q3
The retailer partially blames a "tough video game market" and "the longevity of the console cycle"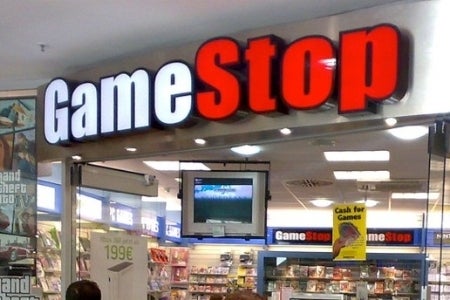 US video game retailer GameStop has reported its earnings for the third quarter ended on October 27, and while the company said results exceeded expectations, sales were down across the board on new software, pre-owned software and new hardware. Total sales fell 8.9 percent to $1.77 billion while comparable store sales also fell 8.3 percent. Overall, GameStop recorded a consolidated net loss of $624.3 million.
GameStop noted that it recorded impairment charges of $678.8 million during the quarter. Excluding these charges, GameStop's adjusted net earnings for the third quarter were $47.2 million.
The company said that its sales were down "due to the longevity of the current console cycle and the difficult comparison of major new software titles released during the third quarter of 2012."
On the bright side, GameStop's "other" category increased 31.1 percent, as new business channels like digital and mobile have been growing for the company. Digital increased 31.8 percent to $127 million, while mobile sales, made up of tablet and pre-owned mobile products, totaled $43.2 million. GameStop reiterated that it's on track to reach the company's 2012 forecast of $150 to $200 million.
Paul Raines, chief executive officer, stated, "Diligent operational efforts in a tough video game market as well as continued margin expansion of 200 basis points resulted in third quarter earnings exceeding expectations. We are now focused on delivering a successful holiday quarter driven by great titles, an unrivaled loyalty program, exciting new businesses and the Wii U launch."
It's also worth noting that GameStop repurchased 3.7 million shares of common stock during the quarter at an average price of $20.59 ($76.8 million worth). And the company also announced that the board of directors has approved a new $500 million share repurchase plan, which replaces the remaining $242 million available on the existing authorization.
"During the quarter, we reached an important milestone of repurchasing $1 billion of our stock since 2009," said Rob Lloyd, chief financial officer. "Our on-going buyback program and quarterly dividends highlight our commitment to improving total shareholder return through disciplined capital allocation."
Looking ahead to the important fourth quarter (holiday period), GameStop is forecasting comparable store sales to range from down 7.0 percent to up 1.0 percent with earnings per share in the range of $2.07 to $2.27. For the full year, the company reiterated guidance of $3.10 to $3.30 earnings per share. Full-year comparable store sales, however, are now expected to range from down 9.0 percent to down 6.0 percent following the weak third quarter.