GameStop concerned about digital price erosion
President Tony Bartel says value of downloadable games must be kept high to encourage profitability, innovation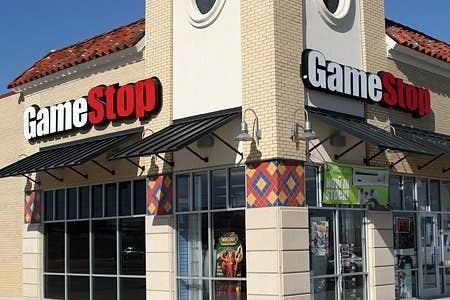 The price of full digital games is falling, and GameStop president Tony Bartel finds the trend worrisome not just for his company, but for the industry as a whole. In a post-earnings conference call last week, Bartel shared some recent survey results, saying that gamers now expect to pay about $35 to buy a recently released full game through digital channels.
Bartel also noted that the promotional tool of including downloadable games with new console bundles has had an impact on this trend. Year-to-date, Bartel estimated that players have received $100 million worth of "free" downloadable games in hardware bundles.
"We want to help ensure that our industry does not make the same mistake as other entertainment categories by driving the perceived value of digital goods significantly below that of a physical game," Bartel said. "When the free digital token programs end, we believe that the industry will need to work together to continue to price goods in a way that sustains profitability and encourages a great innovation that this category needs."
When discussing barriers that digital games still need to overcome later in the call, Bartel said that the $20 to $25 price break gamers expect when going digital is largely due to the inability to sell it back to places like GameStop when players are finished. GameStop has previously said it wants to work with publishers in creating a second-hand market for downloaded games, but when asked for an update on the call, CEO J. Paul Raines would only say, "no comment, top secret."