Gamers play on mobile far more than consoles - survey
Addressable market has grown to over 125 million people playing mobile games in the US and UK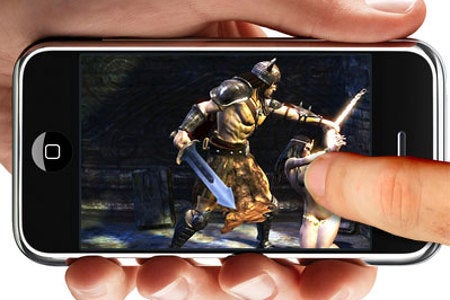 Smartphone gaming and tablet gaming is on the rise, as nearly half of all adults in the US and UK are now playing games on mobile, according to a new survey conducted by Information Solutions Group on behalf of PopCap. It is estimated that there is now an addressable market of more than 125 million people playing mobile games in the US and UK.
In fact, almost half (46 percent) of all video game time is spent on a mobile device, the survey indicated. Phones and computers were found to be the most common game devices (33 percent and 32 percent, respectively), whereas dedicated consoles were only at 18 percent.
"Mobile games continue to vie with social games as the hottest sector of the video game industry and that trend shows no sign of waning," stated Dennis Ryan, VP of Worldwide Publishing at PopCap. "Smartphone adoption continues apace and tablet adoption has added considerable fuel to the fire. Even more important, consumers are embracing the shift toward freemium games and other add-on game content purchases, driving the dramatic and rapid shift in the forms of monetization being used by developers and publishers."
Further data from the survey shows that more than 4 in 10 adults had played at least one mobile game in the past month, which is a sizable increase of 29 percent compared to a year ago. And tablets are generating lots of interest, as the iPad, Kindle and other tablet devices have brought approximately 11 million new mobile gamers into the fold in the past 12 months. 36 percent of mobile gamers now own a tablet and 74 percent of the tablet gamers did not play mobile games previously.
The free-to-play sector, as Ryan alluded to, is definitely helping to drive mobile. Among the reasons cited for the increase in mobile gameplay are the availability of more free games (70 percent), acquisition of a new phone with better gaming capabilities (47 percent) and purchase of a tablet (25 percent).
That said, spending data reveals that half (51 percent) of mobile gamers made mobile game-related purchases in the past year. 62 percent was directly for games, while four out of every ten dollars spent was for additional content and/or in-game currency. Interestingly, tablet gamers are more likely to spend, as mobile gamers who only play on a tablet spent 1.5 times more on games and game content than those who only play mobile games on a phone ($25.47 versus $16.68).
The complete survey can be accessed here.